June 16, 2022
House passes DEI package containing provisions both supported and opposed by NAFCU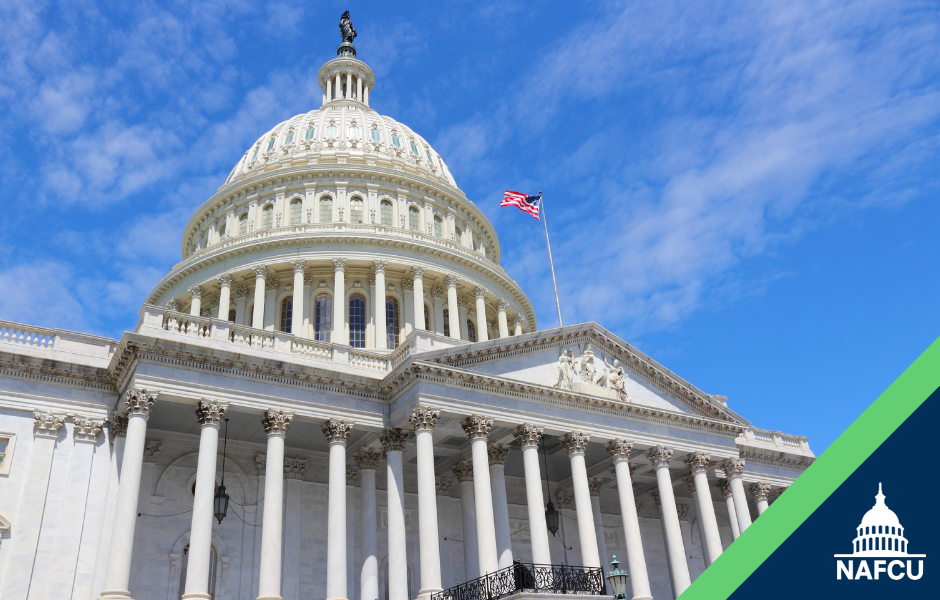 The House Wednesday passed the Financial Services Racial Equity, Inclusion, and Economic Justice Act package, in a 215-207 vote, which includes the NAFCU-backed Expanding Financial Access for Underserved Communities Act. The bill would allow all types of federal credit unions to add underserved areas to their field of membership and adds "banking deserts," areas not within 10 miles of a branch of a financial institution, to the definition of an underserved area.
The CDFI Bond Guarantee Program Improvement Act, also included in the package, would  permanently authorize the CDFI Bond Guarantee Program. The package also contained several CDFI reforms targeted at aiding financial institutions. Of note, NAFCU Vice President of Legislative Affairs Brad Thaler, ahead of yesterday's votes, wrote to the House urging lawmakers to update a current provision in the package that adds women's banks to the definition of minority depository institutions  to also include credit unions. 
Thaler shared concerns regarding certain provisions included in the package that would increase data reporting and disclosure requirement burdens on credit unions. In addition, Thaler shared concerns around provisions that would expand the CFPB's authority. 
"While they may be well-intentioned, we must caution against the burden they stand to place on community financial institutions," wrote Thaler. "We believe that these provisions may prove counterproductive to the goal of increasing access to capital as institutions spend resources to comply, rather than use them to aid members."
The package now moves to the Senate, where it is unlikely to be considered due to the limited days remaining in this Congressional session. NAFCU will continue to monitor the legislation and ensure credit union concerns are considered by lawmakers.
Related Resources
Add to Calendar 2023-11-30 09:00:00 2023-11-30 09:00:00 Safeguarding Credit Unions with Threat Intelligence Listen On: Key Takeaways: [1:01] What is threat intelligence, and why is it important to CUs? [2:14] What are threat intelligence feeds, and what role do they play in strengthening CUs? [4:41] Leveraging threat feeds and integrating intelligence into tools is crucial. [6:35] Learn what threat CUs should be most concerned about. [7:39] Phishing is ever-evolving, and user awareness is critical. [10:43] Learn how Defense Storm uses feeds to protect its customers. [13:28] Threat intelligence is not as complicated as some think; initiation can be easy through Slack, discussions, and a reporting culture. Web NAFCU digital@nafcu.org America/New_York public
preferred partner
DefenseStorm
Podcast
Consumer Lending
Blog Post
Add to Calendar 2023-11-28 09:00:00 2023-11-28 09:00:00 Growing Creatively & Innovatively in 2024 Listen On: Key Takeaways: [0:58] What can credit unions do to best prepare themselves for 2024? [2:12] Although he sees a glimmer of hope, Jack points out that the liquidity crisis and slow prepayment speeds hamper rapid recovery. [5:22] We discuss how credit unions seek low loan growth through member-centric strategies such as second mortgages and home improvement lending. [7:34] Credit unions are leveraging advancing technology for member-focused engagement. [9:31] How will technology continue to evolve and affect credit unions? [11:43] What role does AI play in innovative growth? [14:14] Credit unions adopt technology for efficiency, enabling staff to focus on personalized member interactions, especially with younger generations. [17:14] Closing thoughts, emphasizing competition against banks and fintech for younger generations. Web NAFCU digital@nafcu.org America/New_York public
Strategy & Growth, Consumer Lending
preferred partner
Allied Solutions
Podcast
---
Get daily updates.
Subscribe to NAFCU today.