May 12, 2022
House passes Fair Hiring in Banking Act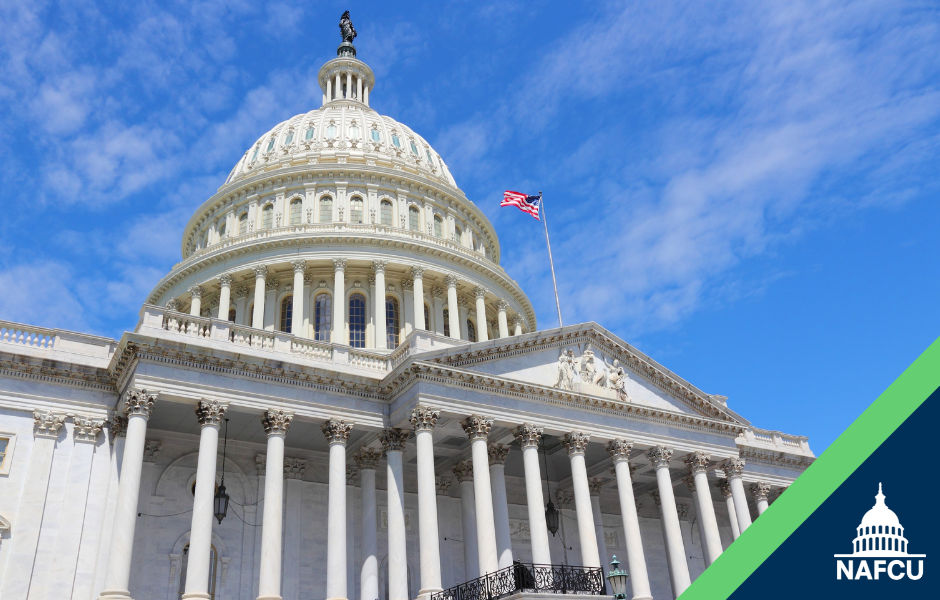 The House Wednesday passed H.R. 5911, the Fair Hiring in Banking Act, by a 329-88 vote. The bill, originally introduced by Senator Joe Manchin, D-W.Va. and led in the House by Rep. Joyce Beatty, D-OH., would replace a lifetime ban for those with disqualifying convictions to work in the banking sector and create an exception for criminal acts committed before the age of 21.
"For far too long, American citizens, especially people of color, who have paid their debt to society have continued to face unnecessary barriers to employment within the financial services industry," said Rep. Sylvia Garcia, D-Calif., in response to the bill.
"This bill is an important step towards continuing to expand employment opportunities for all Americans. Including ex-offenders. This bill is bipartisan. In fact, this bill codifies rules promulgated under the previous administration," commented Rep. French Hill, R-AR.
"The House passage of the Fair Hiring in Banking Act marks a significant step forward for this legislation which would reduce the obstacles for Americans, especially those who have paid their debt for minor offenses, from working in the banking industry," stated NAFCU President and CEO Dan Berger. "NAFCU applauds the House for this truly bipartisan bill which will create numerous job opportunities, especially during this shifting economic landscape. We continue to work with Congress to get this bill enacted into law."
NAFCU has expressed support for this bill, sharing comments with the committee during a markup last year, stating the legislation would reduce barriers to employment due to past minor offenses. A similar effort to reduce employment barriers within the banking industry has been previously initiated by the NCUA under the leadership of chairmen from both parties.
NAFCU will continue to work with Congressional leaders to create an equal and level playing field for those seeking employment in the banking industry.
Related Resources
Examination & Enforcement
Blog Post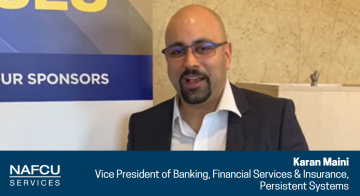 preferred partner
Persistent Systems
Video
Add to Calendar 2022-05-16 09:00:00 2022-05-16 09:00:00 Managing Fraud at Credit Unions in an Increasingly Digital World To remain competitive, credit unions are increasingly adopting digital offerings. However, digital growth can lead to increased application fraud. Legacy systems primarily intended to ensure compliance with Know Your Customer (KYC) and Customer Identification Programs are no longer effective. With so much personally identifiable information available, both real and synthetic, newer and more dynamic technologies are required to stop fraud. What's at stake: The ability to keep up with banks and fintechs increasingly able to provide a seamless digital onboarding experience and access to new products and money right away. Getting it wrong not only means higher losses, but reduced growth in the long term. In the face of this increasingly digital world, it's not realistic to manually review everything. Newer types of fraud such as synthetic identities often go undetected and can account for up to 10% of chargeoffs. Evaluating the identities of potential new members at onboarding has to be done in an automated fashion using technology that includes phone and email intelligence, as well as other signals to flag high risk applications so they can be more fully vetted. Understanding how to incorporate new technology at account opening and knowing what verification strategies to pursue when you suspect fraud can help credit unions ensure predictable growth with minimal losses. Get the Report: Location NAFCU digital@nafcu.org America/New_York public
preferred partner
SentiLink
Whitepaper
Fraud, Current Affairs, Credit Unions, Compliance, Risk Management
preferred partner
Allied Solutions
Blog Post
---
Get daily updates.
Subscribe to NAFCU today.