March 24, 2023
ICYMI: Berger talks bank failures, strength of CUs on SiriusXM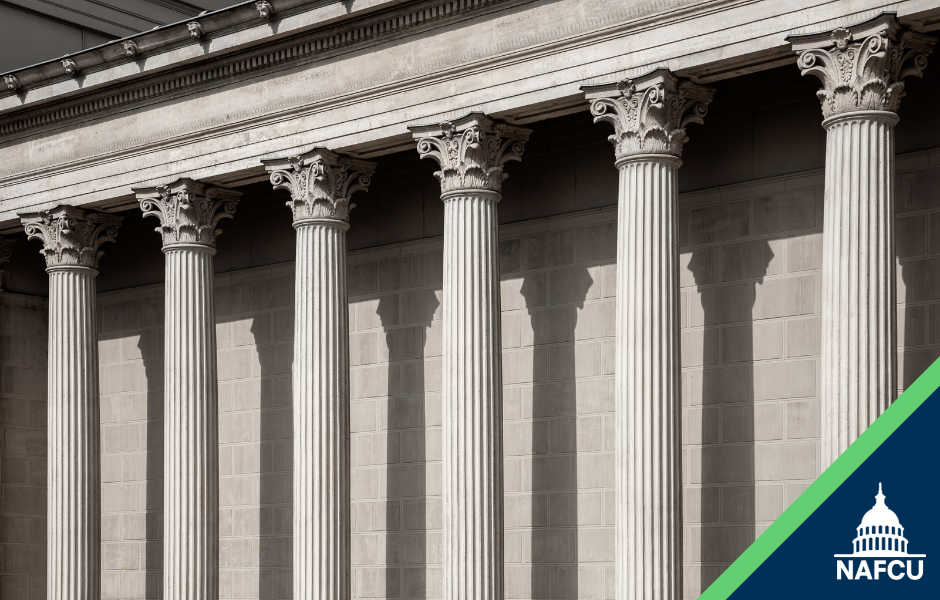 NAFCU President and CEO Dan Berger joined Wharton Business Daily host Dan Loney on SiriusXM yesterday morning to discuss the recent bank failures as well as the strength of the credit union industry.
Berger noted there were "red flags" with Silicon Valley Bank (SVB) prior to its failure, as it was cited by the San Francisco Federal Reserve for not having enough access to liquidity. He added that the financial system already has effective regulations in place but questioned why SVB was not forced to address several identified risks after their citations.
When asked if he could see a similar incident happening to credit unions, Berger said that would not be likely since credit unions put value in protecting their members' money and over 90% of credit union deposits are insured by the NCUA.
"The credit union system is well capitalized, conservatively run – so no, we won't experience what you've seen with SVB and Signature," said Berger.
Additionally, he remarked that, instead of a decline, the industry is seeing a "flight to safety," from banks to credit unions, much like the growth the industry saw during the 2008 crisis.
NAFCU will continue to reiterate the credit union difference and strength of the industry. 
Related Resources
Add to Calendar 2023-11-30 09:00:00 2023-11-30 09:00:00 Safeguarding Credit Unions with Threat Intelligence Listen On: Key Takeaways: [1:01] What is threat intelligence, and why is it important to CUs? [2:14] What are threat intelligence feeds, and what role do they play in strengthening CUs? [4:41] Leveraging threat feeds and integrating intelligence into tools is crucial. [6:35] Learn what threat CUs should be most concerned about. [7:39] Phishing is ever-evolving, and user awareness is critical. [10:43] Learn how Defense Storm uses feeds to protect its customers. [13:28] Threat intelligence is not as complicated as some think; initiation can be easy through Slack, discussions, and a reporting culture. Web NAFCU digital@nafcu.org America/New_York public
preferred partner
DefenseStorm
Podcast
Consumer Lending
Blog Post
Add to Calendar 2023-11-28 09:00:00 2023-11-28 09:00:00 Growing Creatively & Innovatively in 2024 Listen On: Key Takeaways: [0:58] What can credit unions do to best prepare themselves for 2024? [2:12] Although he sees a glimmer of hope, Jack points out that the liquidity crisis and slow prepayment speeds hamper rapid recovery. [5:22] We discuss how credit unions seek low loan growth through member-centric strategies such as second mortgages and home improvement lending. [7:34] Credit unions are leveraging advancing technology for member-focused engagement. [9:31] How will technology continue to evolve and affect credit unions? [11:43] What role does AI play in innovative growth? [14:14] Credit unions adopt technology for efficiency, enabling staff to focus on personalized member interactions, especially with younger generations. [17:14] Closing thoughts, emphasizing competition against banks and fintech for younger generations. Web NAFCU digital@nafcu.org America/New_York public
Strategy & Growth, Consumer Lending
preferred partner
Allied Solutions
Podcast
---
Get daily updates.
Subscribe to NAFCU today.