December 12, 2018
Kraninger starts as director of bureau; NAFCU delivers priorities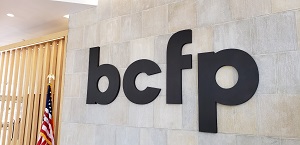 In a hand-delivered letter Tuesday – new Bureau of Consumer Financial Protection Director Kathy Kraninger's first day of the job – NAFCU's Dan Berger outlined credit unions' top tenets and priorities along with a more detailed discussion of the priorities that specifically concern the bureau.
 
Berger, NAFCU's president and CEO, began the letter by listing the top five tenets the association focuses on throughout the year, including:
a regulatory environment that allows credit unions to grow;  
appropriate, tailored regulation for credit unions and relief from growing regulatory burdens;  
a fair playing field;
government transparency and accountability; and
 a strong, independent NCUA as the primary regulator for credit unions.
 Regarding bureau-specific priorities, Berger highlighted the needs for:
the bureau to use its exemption authority to excuse credit unions from certain rulemakings;
"clear, transparent guidance" from the bureau on its expectations for credit unions under the unfair, deceptive, or abusive acts and practices (UDAAP) law;
Congress and regulators to address "supervisory gaps that may result in poor oversight of non-bank financial companies," such as fintech companies;
an exemption from the bureau's payday lending rule for new iterations of the NCUA's payday alternative lending (PAL) program;
a shift at the bureau from a single director to a bipartisan commission, as well as making the bureau subject to the congressional appropriations process;
an exemption for all credit unions, regardless of asset size, from the bureau's supervisory and enforcement authority; and
reforms to the bureau's consumer complaint database and a ceasing of publication of unverifiable consumer complaint data. 
NAFCU yesterday also signed onto a joint letter to members of the Senate urging their support for the bureau to exercise its existing regulatory authority to update the TILA-RESPA integrated disclosure (TRID) rule to allow the accurate disclosure of title insurance premiums and any potential available discounts to homeowners.
NAFCU remains active with the bureau through meetings, letters and calls, and will continue to press for these top credit union issues to be addressed now and throughout 2019.
Get daily updates.
Subscribe to NAFCU today.