April 12, 2019
Lawmakers round up support for loan maturity limits bill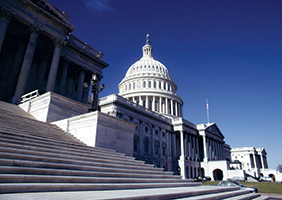 House Financial Services Committee members Lee Zeldin, R-N.Y., and Vicente Gonzalez, D-Texas, are reaching out to their fellow representatives urging their support of legislation that would give the NCUA greater flexibility in setting loan maturity limits under the Federal Credit Union Act.
Zeldin and Gonzalez introduced the NAFCU-sought H.R. 1661 last month. NAFCU has long advocated for credit unions to have flexibility with respect to loan maturity limits, arguing that "the current 15-year limit on certain loans is outdated and does not conform to maturities that are commonly accepted in the market today."
In a letter to House members, Zeldin and Gonzalez note that their legislation "does not extend any maturity limits on its own. It simply gives the NCUA board the ability to take this step to help consumers if it deems it necessary."
They ask their colleagues to cosponsor H.R. 1661 as it "would give credit unions both more flexibility in the type of loans they may offer, as well as provide consumers with more options and better payment plans."
As Congress begins a two-week recess next week, NAFCU is encouraging credit unions to use the association's Grassroots Action Center to contact their respective lawmakers and urge their support of H.R. 1661.
The NCUA in March finalized a rule to reform loans and lines of credit to credit union members and indicated it will continue to review comments on other maturity limit issues.
Related Resources
---
Get daily updates.
Subscribe to NAFCU today.