May 22, 2023
Long: Fed's Powell, Williams indicate pause in rate hikes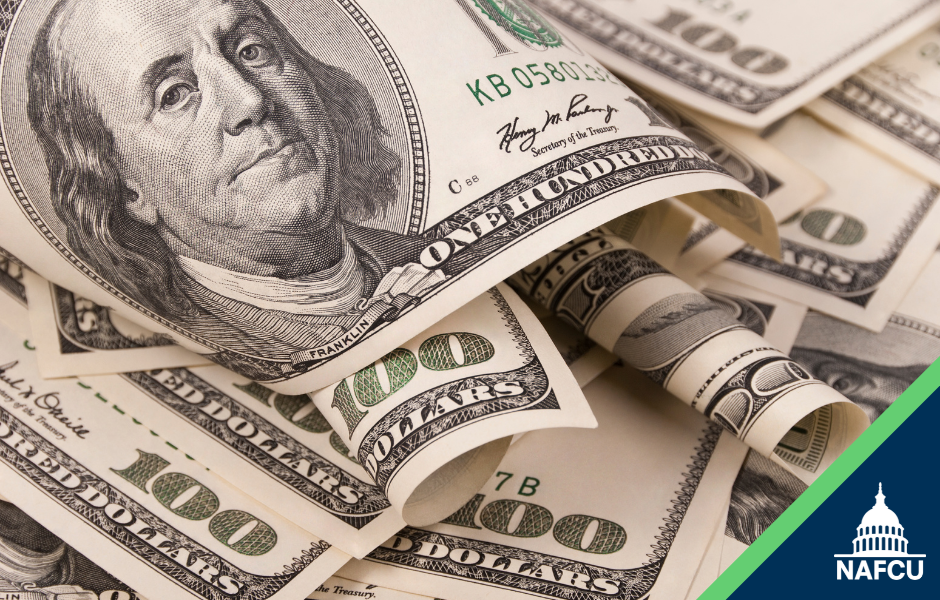 Federal Reserve Board of Governors Chair Jerome Powell and Federal Reserve Bank of New York President John Williams participated in a research conference Friday where they shared insights into interest rates and inflation.
"Both Chair Powell's remarks and the new research from the New York Fed show two distinct paths to the same destination: a pause in rate hikes," said NAFCU Chief Economist and Vice President of Research Curt Long. "Some [Federal Open Market Committee (FOMC)] members may be more persuaded by concerns over banking stability and a looming credit crunch, while others will view current rates as being high enough relative to the neutral rate of interest and focus on letting policy lags play out. For the time being, the hurdle for further rate hikes is quite large."
During a panel discussion with former Fed Chair Ben Bernanke, Powell discussed the strength of the banking system, saying it is "well positioned" to deal with current and future challenges. On interest rate policy, he said it "may not need to rise as much as it would have otherwise to achieve our goals," given current tighter economic conditions.
Williams shared research showing that the neutral rate of interest – or the rate of interest needed to keep the economy growing at a steady rate once full employment and stable inflation are achieved – has fallen back to pre-COVID levels. Were the neutral rate estimate higher, that would provide evidence that the FOMC needs to continue to raise rates to stem inflation and that officials may need to maintain higher rates even after inflation is under control. Williams said the model indicated "there is no evidence that the era of very low natural rates of interest has ended."
For more up-to-date economic updates from NAFCU's award-winning research team, view NAFCU's Macro Data Flash reports.
Related Resources
Fraud, Cybersecurity, Risk Management, Security, Web/Tech
preferred partner
DefenseStorm
Blog Post
Indirect Lending, Auto Loans, Consumer Lending
preferred partner
Allied Solutions
Blog Post
Add to Calendar 2023-05-30 09:00:00 2023-05-30 09:00:00 Understanding Credit Washing For financial institutions focused on attacking fraud in all its forms, it's not enough to think of "identity" through the narrow view of attributes like a consumer's name, DOB, and Social Security number. For most financially active consumers, a key piece of "who you are" is your credit history, as measured by a credit score. Get the Report: Location NAFCU digital@nafcu.org America/New_York public
preferred partner
SentiLink
Whitepaper
---
Get daily updates.
Subscribe to NAFCU today.