April 29, 2020
NAFCU advocates for PPP improvements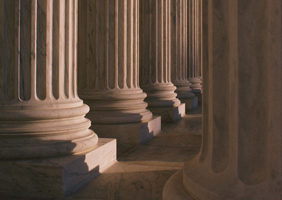 While the Small Business Administration (SBA) reopened the application process for the paycheck protection program (PPP) this week, credit unions and other lenders are continuing to experience issues that are delaying their ability to get funds to small businesses in need. NAFCU is working closely with the SBA and Treasury Department to ensure credit unions' concerns are quickly addressed and yesterday sent a letter urging improvements be made to the E-Tran system used to submit loan applications.
Of note, the E-Tran system used by lenders to submit borrowers' applications experienced several outages in the past two days, severely hindering the approval process. The SBA announced Sunday that it would begin pacing its approval of loans from each lender per hour; it is unclear if that is what caused the issues.
To ensure credit unions and other lenders can efficiently submit applications, NAFCU joined with eight other financial services trade groups Tuesday to urge the SBA and Treasury to collaborate on improving the E-Tran system.
"Our member institutions know millions of small businesses are depending on the PPP to weather the economic effects of this pandemic, and banks and credit unions are working around the clock to get them this much-needed assistance," the groups wrote to SBA Administrator Jovita Carranza. "Despite the program's challenging start and uneven issuance of guidelines, banks and credit unions have adjusted and helped over 1.7 million businesses get loans. Like you, financial institutions and small businesses want nothing more than for this program to succeed.
"Unfortunately, with the start of the second round of funding many lenders are having significant problems submitting loan applications into the SBA's system, preventing them from delivering this critical financial assistance to small businesses that desperately need it. Quite simply, it is taking too long to submit loans and get these funds where they need to go."
The groups asked for increased transparency and information on how problems will be resolved so financial institutions can communicate that with borrowers. If improvements can't be made, the agencies should work to manage small businesses' expectations.
In addition to pacing approvals, the SBA allowed some batch processing for lenders that had large amounts of loan applications to submit. However, the agency Tuesday announced it would no longer allow lenders to use Robotic Processing Automation (RPA) to submit PPP loans into the E-Tran system, though Application Programing Interfaces (APIs) will still be permitted. Those with questions can contact SBA's Sheri McConville.
NAFCU will remain in close communication with member credit unions participating in the PPP to ensure they are able to access the funds to provide to small businesses in their communities. The association will also continue advocating for more guidance and resources for the PPP, especially as it relates to loan forgiveness and future funding
Learn more about recent PPP developments, and access the association's PPP FAQs for more information.
Related Resources
---
Get daily updates.
Subscribe to NAFCU today.