October 15, 2021
NAFCU asks FASB again to exempt CUs from CECL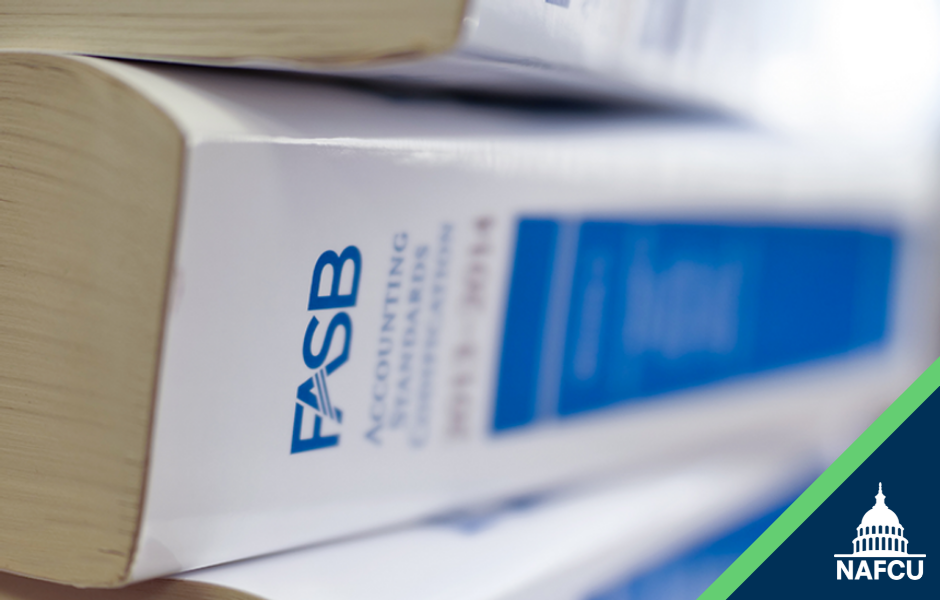 NAFCU President and CEO Dan Berger wrote to Financial Accounting Standards Board (FASB) Chairman Richard Jones Thursday asking FASB to exempt all non-public filers, including credit unions, from compliance with the current expected credit loss (CECL) standard. CECL has a compliance deadline of January 2023.
"NAFCU has consistently called on FASB to exempt credit unions since the adoption of the CECL standard and now, given the challenges posed by the pandemic, the lack of resources available to smaller institutions, and the fast-approaching deadline, NAFCU requests that FASB exempt all non-public filers from compliance with CECL in 2023," wrote Berger.
In the letter, Berger underscored the negative effects CECL adoption would pose on credit unions, specifically in light of the coronavirus pandemic.
"Given the continued threat of economic uncertainty and credit unions' conservative tendencies, CECL's forecasting requirement would likely to lead to upwardly-biased loss estimates," wrote Berger. "This could severely tighten credit conditions and reduce access to credit, which could disproportionately affect low- and moderate-income individuals most impacted by the COVID-19 pandemic."
To conclude, Berger called on FASB to provide credit unions and other non-public filers an exemption from the standard or, at the very least, in the absence of an exemption commit to providing more resources and assistance to credit unions.
Berger wrote to FASB in June to express concerns regarding FASB's lack of sufficient efforts to gather feedback on CECL implementation for smaller preparers, practitioners, and users. In the previous letter, Berger also requested that FASB conduct a roundtable with credit unions and other small financial institutions to discuss the unique impacts that CECL adoption would have on these institutions.
Additionally, Berger sent Jones a letter outlining credit unions' concerns and urging an exemption for the industry following the announcement of Jones as the new FASB chairman and has met with him on this issue before. Of note, NCUA Board Member Rodney Hood, while serving as the agency's chairman, backed NAFCU's call for a credit union exemption from the standard.
The association will continue to work with FASB and the NCUA to obtain relief for credit unions.
Related Resources
Frequently Asked Questions
---
Get daily updates.
Subscribe to NAFCU today.