September 13, 2018
NAFCU asks HFSC to advance data breach notification bill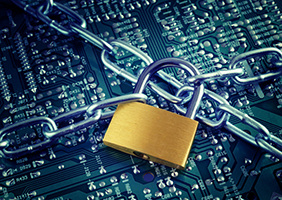 NAFCU, along with other financial services industry trade groups, wrote Wednesday in support of a bill that would require data breach notifications for financial entities akin to what is in place for financial institutions as it would be an encouraging step toward enacting comprehensive data security legislation.
The letter was sent to House Financial Services Committee Chairman Jeb Hensarling, R-Texas, and Ranking Member Maxine Waters, D-Calif., ahead of today's committee mark-up of more than a dozen bills, including the Consumer Information Notification Requirement Act (H.R. 6743). In it, the groups reiterated financial institutions' commitment to protecting consumers' sensitive personal and financial information and the need for strong data security standards.
H.R. 6743 would amend the Gramm-Leach-Bliley Act to require a notice of unauthorized access that is likely to result in identity theft, fraud or economic loss by all financial entities, akin to what is already in place for financial institutions. In turn, entities with national data standards would be pre-empted from state established standards.
The trade groups asked that the committee advance the bill after its mark-up "so that Congress can take a step forward in enacting comprehensive data breach legislation."
NAFCU has been active with lawmakers since the massive 2013 Target data breach stressing the need for a legislative solution to reform the nation's data security system. The association has also shared with Congress principles credit unions would like to see addressed in any comprehensive cyber and data security legislation.
NAFCU today is also monitoring the committee's action on the NAFCU-supported Give Useful Information to Define Effective (GUIDE) Compliance Act (H.R. 5534). NAFCU joined other financial services trade associations in June to write the bill's sponsors, House Financial Services Subcommittee Chairman Sean Duffy, R-Wis., and Rep. Ed Perlmutter, D-Colo., in support of the legislation.
Related Resources
---
Get daily updates.
Subscribe to NAFCU today.