August 07, 2018
NAFCU to bureau: Expand PALs safe harbor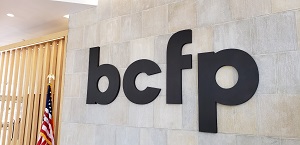 NAFCU is asking the Bureau of Consumer Financial Protection (formerly the CFPB) to expand its payday lending rule exemptions as the NCUA considers a proposed rulemaking to enhance its payday alternative loans (PALs) program. NAFCU has long advocated for additional mechanisms to allow credit unions to provide more small-dollar loans to members in need.
In a letter Monday to bureau Acting Director Mick Mulvaney, NAFCU Regulatory Affairs Counsel Kaley Schafer argued that the bureau, with the current PALs safe harbor, has already recognized the important role credit unions play in the short-term, small-dollar loan marketplace.
By ensuring all future PALs program will fall under the bureau's alternative loan exemption, Schafer said credit unions will by more likely to adopt PALs programs.
"Expansion of the safe harbor exemption will give credit unions peace of mind knowing that they are in compliance with both the NCUA and the Bureau's rules," Schafer wrote. "Credit unions will be more apt to begin PALs programs if they have not already done so, or to expand their PALs programs to include additional PALs options. Greater competition in the marketplace will lead to greater innovation, and will ultimately force high-cost, traditional payday lenders to improve their product offerings, leading to safer products for consumers."
Schafer also recommended the bureau consider using its exemption authority to grant relief to state-chartered credit unions whose short-term, small-dollar loans don't explicitly fall under the bureau's payday lending exemptions.
The NCUA in May issued a proposed rulemaking to provide federal credit unions with additional options under PALs. Last week, NAFCU recommended the NCUA allow even more flexible parameters than what is currently proposed.
Related Resources
---
Get daily updates.
Subscribe to NAFCU today.