August 23, 2018
NAFCU at bureau today on S. 2155 changes, debt collection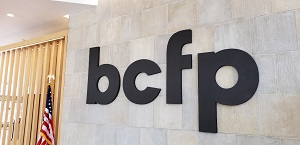 NAFCU today will meet with Tom Pahl, policy associate director for research, markets and regulations at the Bureau of Consumer Financial Protection (previously the CFPB), to discuss implementation of S. 2155 changes to bureau rulemakings to ensure that any regulatory changes do not impose undue burdens on credit unions.
NAFCU Executive Vice President of Government Affairs and General Counsel Carrie Hunt, Senior Regulatory Affairs Counsel Ann Kossachev and Regulatory Affairs Counsels Andrew Morris and Kaley Schafer will attend today's meeting.
Earlier this summer, NAFCU President and CEO Dan Berger shared a list of recommended regulatory actions with bureau Acting Director Mick Mulvaney in a hand-delivered letter that should be pursued in light of the enactment of the Economic Growth, Regulatory Relief, and Consumer Protection Act (S. 2155).
NAFCU today will follow-up with Pahl on some of Berger's requests.
NAFCU has resources available to credit unions on S. 2155, including a Compliance Blog post that covers many of the questions the association's compliance team has received related to the law. NAFCU also has available a summary chart that includes effective dates for some of the statute's provisions.
NAFCU's meeting with Pahl today may touch on future debt collection rulemakings as this area is under his jurisdiction. Although the bureau has yet to issue a proposal related to third- or first-party debt collection, NAFCU maintains that credit unions should not be the target of future debt collection rules. The association is also seeking an update on the bureau's five-year lookback on its ability-to-repay/qualified mortgage and remittances rulemakings during today's meeting.
Also today, NAFCU staff will attend a joint trades meeting on housing finance reform.
Get daily updates.
Subscribe to NAFCU today.