November 05, 2021
NAFCU calls on Congress to keep bank lease provisions out of final NDAA, include SAFE Banking Act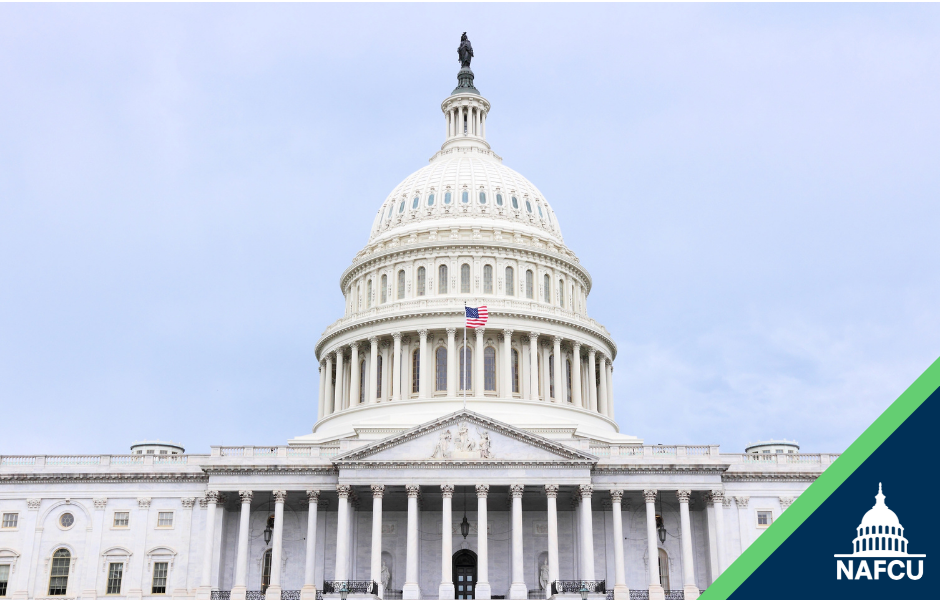 Ahead of the Senate's floor consideration of the fiscal year 2022 National Defense Authorization Act (FY2022 NDAA), NAFCU reiterated the association's longstanding call to protect credit union nominal leases on military installations and prevent efforts to allow all banks to operate rent-free on military bases in a letter sent to both the Senate and House Armed Services Committees.
In the letter sent Thursday, the association joined with the Defense Credit Union Council (DCUC) and CUNA to applaud the exclusions of this language from both the House-passed version of NDAA and the Senate Armed Services Committee mark-up.   
"We ask that it remains out of the FY2022 NDAA and you continue to reject attempts at its inclusion on the Senate floor," wrote the group. "Further, we ask that the final conference report reflect the Senate language that is silent on this specific issue."
The groups also expressed their support for the SAFE Banking Act and Remote Online Notarization (RON) amendments included in the House version of the NDAA.  The SAFE Banking Act provides a safe harbor for financial institutions serving cannabis related businesses in states where it is legal.  While the RON amendment would establish a Federal law permitting Remote Online Notarization.  NAFCU supported both amendments when they were considered in the House.  The groups also cautioned against including in the final bill new credit reporting restrictions added in the House version.
The Senate is expected to consider its version of the NDAA on the floor later this month.   
NAFCU has successfully kept the bank-sought lease provisions out of the NDAA over the last few years through continued advocacy efforts for credit unions and their 127 million members. NAFCU will remain vigilant and continue to engage with Congress to ensure credit unions' priorities are top of mind during this process. 
Related Resources
Examination & Enforcement
Blog Post
Credit Unions, Education, Risk Management, Growth & Retention
preferred partner
Franklin Madison
Blog Post
---
Get daily updates.
Subscribe to NAFCU today.