May 07, 2019
NAFCU calls for consumer protections, transparency in PACE financing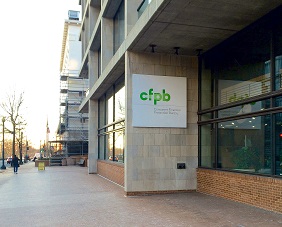 NAFCU Regulatory Affairs Counsel Kaley Schafer, in a letter Monday to the CFPB, noted that under current standards and practices of residential Property Assessed Clean Energy (PACE) financing, NAFCU-member credit unions are negatively impacted when PACE-financed improvements result in a superior lien on a property with a preexisting mortgage.
"NAFCU members offer loans for green and energy-efficient improvements as a substitute to PACE loans that can be secured or unsecured and do not place a lien on the member's real property," Schafer wrote. "Generally, credit union members seeking mortgage loans from a credit union will uncover a PACE lien at the time a title search is conducted. NAFCU members have experienced members ultimately deciding to forgo loan origination because of the high cost of the outstanding PACE loan balance."
Schafer was responding to an advanced notice of proposed rulemaking (ANPR) on PACE financing issued by the CFPB earlier this year. The bureau is required to establish certain regulations for PACE financing under the Economic Growth, Regulatory Relief, and Consumer Protection Act (S.155). Although PACE financing is not offered by credit unions, the loans' tax lien positions and associated risk factors can have an impact on a credit union.
Schafer also mentioned that the practice of PACE financing is not transparent and can subject consumers to aggressive marketing and misrepresentation.
"More recently, PACE financing programs have suffered from abuse and fraud on the part of contractors and private lenders that are carrying out government PACE financing programs," Schafer said. "Ultimately, consumers are the ones that suffer the most. Consumers report aggressive cold call and door-to-door marketing campaigns. Aggressive marketing tactics harm certain groups of consumers more than the average consumer, such as elderly individuals or those who do not speak English as their primary language."
Schafer shared the association's view that regulating PACE financing under TILA could include greater consumer protections and increased transparency in affordability, and NAFCU's support of TRID disclosures to enhance consumer protections and ATR underwriting requirements for PACE loans.
NAFCU has previously supported legislation to increase PACE loans' consumer protections, such as requiring federal TILA-rooted requirements and considerations for PACE loans – including the CFPB's ability-to-repay and qualified mortgage rules, among other standards.
The association's S.2155 summary guide, which details credit-union related provisions within the law including effective dates and other specifics can be viewed here.
Related Resources
---
Get daily updates.
Subscribe to NAFCU today.