July 30, 2020
NAFCU calls for relief, prudent budget management ahead of NCUA meeting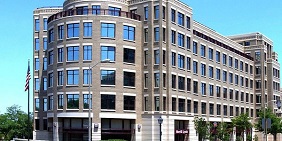 Ahead of today's NCUA Board meeting, during which members are set to receive a mid-session budget briefing, NAFCU President and CEO Dan Berger urged the board to "ensure it is devoting enough resources toward the programs that will best assist credit unions to be successful." The board is also expected to finalize a rule related to its 2016 field of membership (FOM) rule and propose a plan to transition credit unions to the current expected credit loss (CECL) standard.
Amid the coronavirus pandemic, Berger highlighted the importance of "judiciously" managing the agency's budget and asked the agency to "carefully evaluate how it plans to utilize its remaining resources in 2020 and revisit its 2021 draft budget, which proposed another 3.8 percent increase over 2020."
NAFCU has consistently cautioned against annual budget increases and in testimony on the 2020 and 2021 proposed budgets reiterated its call for prudent management of funds by improving accountability.
Berger thanked the board for "quickly pivot[ing] to investing in technology and the resources necessary to assist credit unions during this uncertain time," noting the agency's efforts to promptly provide credit unions with relief and issue interim final rules to implement changes made by coronavirus relief packages.
"Unfortunately, more remains to be done," Berger said. "NAFCU urges the agency to consistently seek feedback from credit unions to find opportunities for further relief measures as institutions continue to combat the impacts of the COVID-19 pandemic. These temporary relief measures have a limited footprint on the agency's budget, do not sacrifice safety and soundness, and could, in fact, lead to cost-savings in the supervision process while providing critical assistance to credit unions.
"The agency can ensure cost-savings in the future by utilizing available resources now to perfect its virtual examination procedures. NAFCU is encouraged by the NCUA's deployment of a fully virtual examination process during the COVID-19 pandemic and has heard positive feedback from members," Berger added. "Now is the time to document lessons learned and brainstorm more ways to further improve the examination process to begin transitioning to a predominately virtual examination process going forward."
In addition, Berger offered recommendations related to the NCUA's efforts to serve vulnerable communities with support for minority depository institutions (MDIs) and Community Development Financial Institutions (CDFIs). Read the full letter here.
On FOM, the NCUA Board is expected to finalize changes to make its 2016 FOM rule consistent with last year's decision from the U.S. Court of Appeals for the D.C. Circuit in the lawsuit brought by the American Bankers Association (ABA). The CECL transition proposal will likely outline the NCUA's plan to adopt a three-year phase-in of CECL's negative impact on credit union net worth ratios.
More details on the expected rules are available here.
The meeting is set to begin at 10 a.m. Eastern and will be livestreamed on the agency's website. NAFCU will keep credit unions updated on the board's decisions.
Related Resources
---
Get daily updates.
Subscribe to NAFCU today.