September 17, 2019
NAFCU to CFPB: Adopt viable alternatives to ATR/QM patch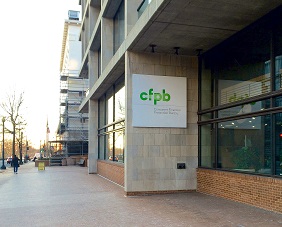 NAFCU's Kaley Schafer – in response to the CFPB's advance notice of proposed rulemaking to revise the General QM definition in light of the possible Ability to Repay/Qualified Mortgage (QM) patch expiration – urged the CFPB to adopt viable alternatives that allow credit unions "the same protections and benefits, including access to the secondary market, and the ability to provide credit for their members" if the CFPB decides not to extend the patch.
Schafer, NAFCU's regulatory affairs counsel, highlighted benefits of the QM patch in providing credit unions with the ability to sell their loans into the secondary market – generating "vital" liquidity enabling credit unions to make more loans to their members.
Schafer also recommended that the CFPB grant an extension of the QM patch "until finalization of any revisions to the General QM definition occur to alleviate market disruptions," and requested revisions to the debt-to-income threshold "that permits flexibility for credit unions while preserving important consumer protections."
Currently, the ATR/QM rule prohibits a creditor from making a mortgage loan unless the creditor makes a reasonable and good-faith determination (based on a set of underwriting standards) that the consumer will have a reasonable ability to repay the loan, including any mortgage-related obligations (such as property taxes).
"The ATR/QM rule is an example of the 'one-size-fits-all' approach to rulemaking that has caused unintended consequences in the mortgage industry," wrote Schafer. "Many of NAFCU's members have decided to extend mortgages only meeting the definition of a General QM, as they are concerned about the ability to sell to the secondary market, and legal and regulatory risks associated with non-QM loans. In addition, there is increased financial risk of non-QM loans.
"Due to decreased marketability of non-QM loans, credit unions must hold these loans on their balance sheets, creating interest rate risk (IRR). IRR is a concern for credit unions, and in order to mitigate this risk they may refrain from originating non-QM loans," she added.
Related Resources
Consumer Lending
Blog Post
Add to Calendar 2023-11-28 09:00:00 2023-11-28 09:00:00 Growing Creatively & Innovatively in 2024 Listen On: Key Takeaways: [0:58] What can credit unions do to best prepare themselves for 2024? [2:12] Although he sees a glimmer of hope, Jack points out that the liquidity crisis and slow prepayment speeds hamper rapid recovery. [5:22] We discuss how credit unions seek low loan growth through member-centric strategies such as second mortgages and home improvement lending. [7:34] Credit unions are leveraging advancing technology for member-focused engagement. [9:31] How will technology continue to evolve and affect credit unions? [11:43] What role does AI play in innovative growth? [14:14] Credit unions adopt technology for efficiency, enabling staff to focus on personalized member interactions, especially with younger generations. [17:14] Closing thoughts, emphasizing competition against banks and fintech for younger generations. Web NAFCU digital@nafcu.org America/New_York public
Strategy & Growth, Consumer Lending
preferred partner
Allied Solutions
Podcast
---
Get daily updates.
Subscribe to NAFCU today.