June 05, 2018
NAFCU to CFPB: Don't publish unverified complaints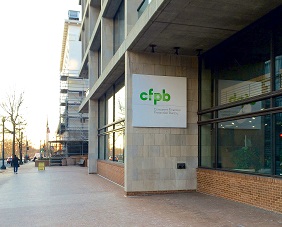 Noting the CFPB's acknowledgement that "some consumers may draw (or be led to) erroneous conclusions from the data" published on its consumer complaint database as a result of unverified anecdotes, NAFCU is urging the bureau to stop publishing unconfirmed information on its website and allow financial institutions to provide their own perspective in complaint reports.
NAFCU Regulatory Affairs Counsel Kaley Schafer made the appeal in a letter sent to the CFPB Monday. The letter was in response to the bureau's request for information (RFI) on its public reporting practices of consumer complaints.
Schafer highlighted that credit unions take their member-owners' issues seriously and work to resolve them efficiently and effectively, but that "current public reporting practices skew transparency and do not work as intended." When unverified complaints are published on the CFPB's consumer complaint database, it "can pose serious reputational risks to targeted institutions."
To improve consumer reporting practices, Schafer recommends:
not publishing complaint narratives, especially unverified ones, on the CFPB's website;
implementing additional safeguards to verify narratives if the CFPB continues to publish consumer complaints;
stopping the publication of monthly complaint reports as they do not accurately depict the financial services industry;
allowing companies to supplement complaint reports, if the bureau continues to issue them, with their own perspective and data to provide consumers with more context about complaints;
allowing consumers to differentiate complaints by company, institution type or market size to give more context for complaint information; and
forwarding consumer complaints to agencies, such as the NCUA, faster for resolution, as many complaints are resolved by the time a notification is received from the respective agency.
Schafer's letter, with full explanations of NAFCU's consumer complaint recommendations, is available here.
Related Resources
---
Get daily updates.
Subscribe to NAFCU today.