September 08, 2020
NAFCU to CFPB: Include modified DTI, compensating factors in QM definition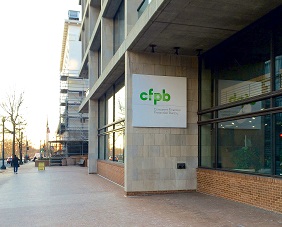 In response to the CFPB's notice of proposed rulemaking related to the general definition of a qualified mortgage (QM) under the Truth in Lending Act (TILA), NAFCU Senior Regulatory Affairs Counsel Kaley Schafer Friday urged the bureau to adopt a definition that would include a modified debt-to-income (DTI) threshold and allow for compensating factors.
NAFCU has continuously highlighted credit unions' concerns about having to hold non-QM loans on their balance sheets and recently NAFCU reiterated its call for the CFPB to allow for an 18 to 24 month extension of the GSE patch, at a minimum, in a letter to the bureau.
Schafer noted that if the CFPB were to adopt an average prime offer rate (APOR) pricing threshold, then NAFCU would like the bureau 
increase the safe harbor QM threshold to at least 200 basis points over APOR;

evaluate whether an increase to the rebuttable presumption QM threshold is needed; and

increase the smaller loan pricing threshold in efforts to minimize any detriment to manufactured housing loans.
In the letter, Schafer also highlighted the importance of the government-sponsored enterprises (GSE) Patch in credit unions' ability to lend to members in their communities, especially those of low- and moderate-income.
"According to 2019 Home Mortgage Disclosure Act (HMDA) data, credit unions provide more lending to low- and moderate- income earners at every DTI level," wrote Schafer. "Thus, highlighting the importance of a GSE Patch alternative that allows credit unions to continue to serve these borrowers."
Of note, the CFPB issued a separate proposal last month to create a new category of seasoned QMs, which will provide safe harbor QM status to loans that meet certain performance and underwriting standards. This may assist initially high DTI loans gain QM status for borrowers with the ability-to-repay.
Schafer noted that credit unions also "frequently sell a sizeable portion of their loan portfolios to the GSEs to free up capital and continue to provide lending to members," pointing to HMDA data that found credit unions sold 36 percent of their loans to the GSEs in 2019.
Additionally, Schafer shared credit unions' need for a "reasonable" implementation period following revisions to the general QM definition, reiterating the association's recommendation of a 18-24 month time period.
"Credit unions need sufficient time to work with vendors to develop, test, and install new software systems. In addition, adequate time to train staff members on new requirements is necessary as well as time to educate members on product offerings," wrote Schafer.
For more insights into the association's recent CFPB advocacy, view a post on NAFCU's Compliance, Risk & BSA and Lending Networks. CFPB Director Kathy Kraninger is slated to speak at NAFCU's upcoming Virtual Congressional Caucus; learn more about the event and register now.
Related Resources
Examination & Enforcement
Blog Post
Add to Calendar 2021-10-14 14:00:00 2021-10-14 14:00:00 Secure Cloud Adoption: How to Build a Roadmap for Secure Cloud Journey About the Webinar Cloud, digital, and new business models are disrupting many industries including financial institutions. Innovative credit unions are adopting cloud to enable their digital transformation. This will ensure long term cost effectiveness of delivering routine services to members while at the same time introducing new offerings in a seamless, secure manner. This webinar will cover strategies on how your CU can plan and implement a cloud roadmap that supports your current and future initiatives in digital innovation. Key takeaways: Driving business outcomes with Cloud as an enabler  Cloud roadmap – Organizational & technical considerations Security, automation, and cost-effective approach to implementation Watch the Webinar Web NAFCU digital@nafcu.org America/New_York public
preferred partner
Persistent Systems
Webinar
---
Get daily updates.
Subscribe to NAFCU today.