October 15, 2019
NAFCU to CFPB: Stop collecting overly-burdensome HMDA data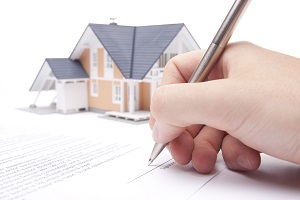 Highlighting that member credit unions' compliance costs related to Home Mortgage Disclosure Act (HMDA) data collection have risen 121 percent in less than a decade, NAFCU's Kaley Schafer offered suggestions to make compliance less burdensome – primarily by eliminating data points that do not ultimately support HMDA's goals.
Schafer, NAFCU's regulatory affairs counsel, sent a letter Friday in response to the bureau's advance notice of proposed rulemaking (ANPR) related to HMDA data collection and reporting requirements. The bureau had extended the ANPR's comment deadline to provide stakeholders time to review HMDA data released in September.
While NAFCU and its members are supportive of HMDA's intention to eliminate discriminatory lending practices, which credit unions do not participate in, Schafer argued that "the current regulation requires the collection and reporting of increased, hyper-granular data points that do not achieve the statutory HMDA purpose."
In addition to eliminating data points adopted pursuant to the bureau's discretionary authority – including reasons for denial, lender credits, reverse mortgage flag, and more – Schafer offered other data points the bureau should consider revising or eliminating as they are overly burdensome to collect and report, or do not assist in furthering HMDA's intent.
Those data points include:
rate spread;
business or commercial purpose;
loan purpose;
ethnicity/race, due to the amount of sub-categories that are hyper-granular;
mortgage licensing system and registry identifier;
debt-to-income ratio;
free form text boxes; and
automatic lending denials.
Schafer also provided additional comments on the costs and resources needed to comply with HMDA's data collection and reporting, and raised privacy concerns about that could allow mortgagors to be identified.
"HMDA data collected and reported includes sensitive and non-public information, and the disclosure could leave members less secure and potentially more vulnerable to targeted scams," Schafer wrote.
NAFCU will continue to work with the bureau to provide credit unions with regulatory relief while still supporting fair lending practices. Read Schafer's full letter.
Related Resources
---
Get daily updates.
Subscribe to NAFCU today.