February 03, 2021
NAFCU counters banker attack with facts on CU tax exemption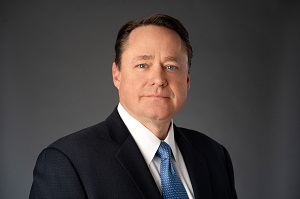 NAFCU is defending the credit union industry as bank lobbyists continue their attacks on credit unions and the industry's tax-exempt status.
"For decades, credit unions have stood as pillars in their local communities and have provided financial support to their members and Main Street small businesses when they needed it most," said NAFCU President and CEO Dan Berger. "Not only does the credit union industry's tax status provide our nation with $16 billion in annual economic benefit, the industry provides the most consumer-centric financial services in the marketplace – and they have been nationally recognized for doing so.
"Eliminating the credit union tax exemption hurts everyone – American consumers, our local communities, and the national economy. Still, even in the midst of a world-wide pandemic and crisis, bankers continue to peddle anti-credit union propaganda in an attempt to undermine a separate – yet competing – industry that is focused entirely on putting people before profit. This fact alone should tell policymakers all they need to know about bankers' true motives. NAFCU urges policymakers to outright reject any and all attempts to impair the good work of not-for-profit credit unions as they help their 123 million members."
As part of their 2021 priorities, some bank lobbyists have asked lawmakers to curb credit unions' ability to serve local communities by repealing the industry's tax exemption.
NAFCU Vice President of Legislative Affairs Brad Thaler also responded with a message to lawmakers reiterating the credit union difference and highlighting the false pretenses of bankers' argument.
"While banking trade groups have called on Congress to change the tax status of credit unions, they fail to disclose that the banking industry received tens of billions of dollars in annual tax breaks from the Tax Cuts and Jobs Act," Thaler wrote. "They also fail to point out that nearly one-third of all banks are Subchapter S corporations and do not pay corporate income taxes themselves. These annual tax breaks for banks far outpace the annual tax expenditure of the credit union tax exemption. They also do not take into account how the credit union tax status benefits the economy at large."
As credit unions' voice at the federal level, NAFCU has made it a priority to defend against meritless banker attacks and set the record straight. The association consistently shares how credit unions prioritize members' needs and lead by example during times of financial crises to offer support to consumers and small businesses.
NAFCU will continue its efforts to ensure policymakers are well aware of the differences between not-for-profit credit unions and profit-seeking banks.
Related Resources
---
Get daily updates.
Subscribe to NAFCU today.