July 11, 2023
NAFCU, CUNA argue CFPB's funding unconstitutional in brief to SCOTUS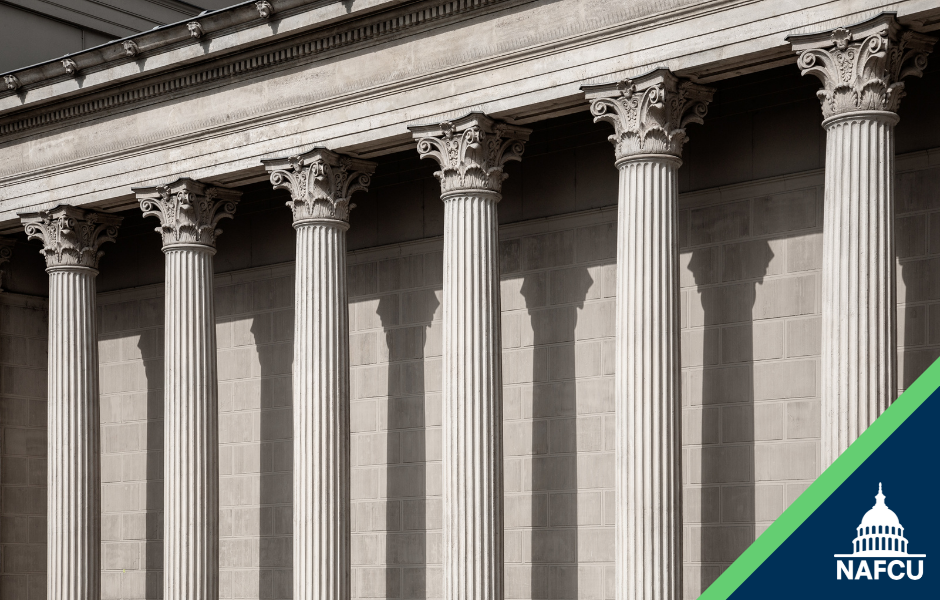 NAFCU, CUNA, and the American Association of Credit Union Leagues (AACUL) filed a joint amicus brief to the U.S. Supreme Court challenging the constitutionality of the CFPB's funding structure. The Supreme Court later this year will hear the case of CFPB v. the Community Financial Services Association of America (CFSA) – the U.S. Fifth Circuit Court of Appeals previously ruled the CFPB's funding structure is unconstitutional.
"For well over a decade, NAFCU has fought against the overly burdensome regulations from the CFPB on behalf of the 137 million people who rely on credit unions for their financial service needs," said NAFCU President and CEO Dan Berger. "We have seen the agency wage a war on Main Street and impose rules that do more harm than good. It's well past time to get them in check and give the CFPB long needed congressional oversight. I look forward to the Court hearing this critical case."
The lower court's decision stated that the bureau's funding structure violates the Constitution because it receives funding through the Federal Reserve, rather than through the Congressional appropriations process – a direct conflict to the Constitution's checks and balances on government power. In the brief, NAFCU, CUNA and AACUL ask the Supreme Court to affirm the lower court's decision and issue a stay to give Congress time to act and fix the funding issue. The associations also call for a rulemaking pause during the stay.
NAFCU, CUNA, and AACUL argued in the brief that the CFPB has the broadest regulatory reach of any financial agency – overseeing bank and nonbank "covered" financial services providers, and institutions both large and small – and the least amount of congressional oversight compared to other federal financial regulatory agencies. NAFCU has long advocated that the NCUA should be the sole regulator of credit unions, rather than the CFPB that promulgates and enforces a large number of rules that apply to credit unions.
NAFCU will continue to monitor the case as the Supreme Court reconvenes in the fall.
Related Resources
---
Get daily updates.
Subscribe to NAFCU today.