December 11, 2018
NAFCU: CUs should be exempt from CECL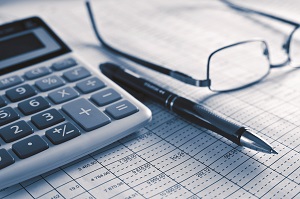 "The [current expected credit loss (CECL)] standard is an unnecessarily complex accounting method for credit unions and only adds to mounting regulatory stress," argued NAFCU's Carrie Hunt in a letter ahead of a House Financial Services subcommittee hearing today to examine the standard's potential impact on financial institutions and the economy.
The CECL accounting standard issued by the Financial Accounting Standards Board (FASB) requires financial institutions – including credit unions – to record expected losses whenever they make a new loan. This is causing concern within the industry as it could mean financial institutions may have to either raise more capital or lend less.
"NAFCU maintains that credit unions should never have been included within the scope of the CECL standard because they were not part of the poor lending practices that precipitated the financial crisis," wrote Hunt, NAFCU's executive vice president of government affairs and general counsel. She then reiterated NAFCU's request to exempt credit unions from CECL requirements, "either by FASB or through regulatory or legislative action."
Hunt made the request in a letter to Financial Institutions and Consumer Credit Subcommittee Chairman Blaine Luetkemeyer, R-Mo., and Ranking Member Lacy Clay, D-Mo. She also highlighted findings from a NAFCU survey that found that credit unions expect to collect 22 percent more data points than they currently do under the CECL standard, and more than half believe the standard will have a negative impact on their profitability.
NAFCU has devoted considerable time and resources to educate credit unions on CECL requirements, and to share the industry's concerns with FASB. The association has also shared concerns with the NCUA and Federal Reserve, and has worked to obtain certain changes and more guidance on the standard.
As a result of NAFCU's efforts, some flexibility in the standard has been achieved: FASB recently issued a final update to clarify the effective date for its CECL standard, making clear that credit unions would not need to begin reporting data on call reports until the beginning of 2022. The update also clarifies that operating lease receivables are not covered within the scope of CECL – a clarification welcomed by NAFCU.
The association will attend today's hearing, which is set to begin at 2 p.m. Eastern, and will update credit unions on the discussion.
Related Resources
---
Get daily updates.
Subscribe to NAFCU today.