September 26, 2018
NAFCU: Data security critical as Congress examines consumer privacy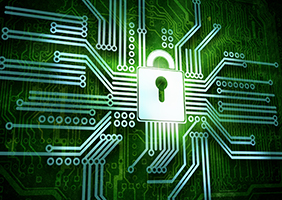 NAFCU Vice President of Legislative Affairs Brad Thaler urged members of the Senate Commerce Committee to "not lose focus on the need for data protection, particularly when it comes to establishing a national standard of consumer data security."
Thaler's letter was sent to committee Chairman John Thune, R-S.D., and Ranking Member Bill Nelson, D-Fla., ahead of the committee's hearing today on safeguards for consumer data privacy. Representatives from Google, Amazon, Twitter, Apple, AT&T and Charter Communications are slated to testify.
In the letter, Thaler highlighted that a majority of Americans are concerned about data breaches and having their credit card information stolen.
"As the Committee examines the larger consumer data privacy debate, we urge you to recognize that the security of consumer data is another important reason why a national data security standard needs to be considered," Thaler wrote.
NAFCU has been active with lawmakers since the massive 2013 Target data breach stressing the need for a legislative solution to reform the nation's data security system. NAFCU has also shared with Congress principles credit unions would like to see addressed in any comprehensive cyber and data security legislation.
The association is currently engaged as Congress considers a bill that would require data breach notifications for financial entities akin to what is in place for financial institutions under the Gramm-Leach-Bliley Act.
Thaler's full letter is available here.
Related Resources
Privacy , Privacy
Blog Post
Privacy , Privacy
Blog Post
---
Get daily updates.
Subscribe to NAFCU today.