May 24, 2021
NAFCU encourages NCUA to provide more asset relief, better coordinate exams with CFPB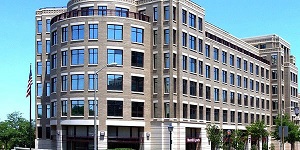 In response to the NCUA's interim final rule to provide relief to certain large federally-insured credit unions (FICUs), NAFCU's Ann Kossachev recommended the agency provide broader relief regarding the rule's timeframe for calculating assets, clarify its authority for enhanced regulatory requirements, and better coordinate examinations with the CFPB.
The IFR permits FICUs to use asset data as of March 31, 2020, for the 2021 and 2022 calendar years to determine whether the institution is subject to capital planning and stress testing supervision from the NCUA's Office of National Examinations and Supervisions (ONES), allowing for additional time to prepare for heightened regulatory and supervisory demands upon reaching $10 billion in assets as a result of unprecedented share growth.
"Permitting impacted FICUs to use March 31, 2020 asset data in this way is a logical extension of the NCUA's prior pandemic-related actions to support credit union industry functionality as FICUs work to maintain the flow of credit to member households and communities," wrote Kossachev, NAFCU's director of regulatory affairs. "…However, credit unions spend many years planning for the transition to ONES supervision and CFPB examinations.
"Due to the recent, unprecedented share growth, many credit unions' transition timelines suddenly condensed significantly; in some instances, credit unions' anticipated timeframes for crossing the $10 billion threshold were cut by three to seven years, depending on their expected growth rate," she explained.
Kossachev recommended the NCUA expand the IFR's relief by offering a transition period for those credit unions that have not yet crossed the $10 billion threshold but are quickly approaching it to alleviate compliance burdens.
The IFR also lists factors that the NCUA will consider as it reserves its authority to require certain FICUs crossing the threshold, such as those resulting from a pre-planned merger, to follow relevant capital planning and stress testing regulations. NAFCU asked the NCUA to provide more clarity, including details on how it's evaluating those factors, especially as consolidation within the industry could increase following the pandemic.
As the NCUA and CFPB this year entered into a memorandum of understanding (MOU) aimed at improving coordination between the agencies related to the consumer protection supervision of credit unions over $10 billion in assets, Kossachev reiterated the need to "better coordinate efforts to eliminate expensive, unnecessarily duplicative compliance requirements."
"Relatedly, to promote even greater coordination, NAFCU again encourages the NCUA to work with the CFPB to establish a uniform asset threshold measurement for credit unions crossing the $10 billion threshold," Kossachev said. "Adopting a longer, multi-quarter asset threshold measurement, like that presently used by the CFPB, would better address inaccuracy risks posed by rapid but potentially impermanent share growth. Under a longer, multi-quarter asset threshold measurement, credit unions could more confidently and precisely tailor long-term growth strategies and plan for attendant new and increased regulatory oversight and costs."
NAFCU will continue to advocate for regulatory and examination relief for credit unions.
Related Resources
---
Get daily updates.
Subscribe to NAFCU today.