October 30, 2018
NAFCU ensures CU view heard on Fed's 24/7/365 settlement service proposal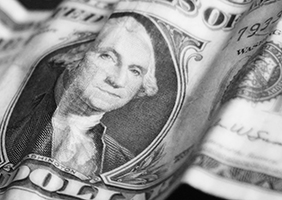 NAFCU's Andrew Morris today will attend a public town hall meeting in Philadelphia to discuss the Federal Reserve's recent proposal to develop a 24/7/365 real-time gross settlement (RTGS) service to facilitate interbank settlement of faster payments. The Fed is holding public town hall meetings to go over this proposal in its 12 districts; more information on dates, locations and registration can be found here.
Earlier this month, the Federal Reserve released a proposal relating to a potential settlement service and liquidity management tool that could help address the future needs of a real-time retail payments environment. The Fed is encouraging comments on the proposal – especially from smaller financial institutions, such as credit unions. The proposal was issued during a NAFCU-attended forum with the FedPayments Improvement Community.
Morris, NAFCU's senior counsel for research and policy, will ensure the credit union perspective on any advancements is taken into account during today's town hall meeting. NAFCU has served on both the Fed's Faster Payments and Secure Payments Task Forces, which were formed as a part of the Fed's "Strategies for Improving the U.S. Payment System," since their inception in 2015. The conclusion of those task forces led to the development of the FedPayments Improvement Community, of which NAFCU is a member.
NAFCU continues to be in constant communication with the Fed regarding its work to make the payments system faster and more secure; the association met earlier this month with Fed staff to discuss the strategy for achieving more secure payments. NAFCU has also urged the Fed to stay away from a "one size fits all" approach to the payment system's future. It will continue to represent the credit union industry's best interests in this process.
NAFCU is currently collecting member feedback on this proposal: Whether credit unions support the Federal Reserve developing a 24/7/365 RTGS service to facilitate interbank settlement of faster payments and how access to such a service might be provided. Credit unions can provide comments via NAFCU's Regulatory Alert. Comments are due back to the association by Nov. 22; final comments are due to the Fed by Dec. 14.
Related Resources
---
Get daily updates.
Subscribe to NAFCU today.