March 12, 2020
NAFCU to FCC: Reject recommended fee structure for reassigned numbers database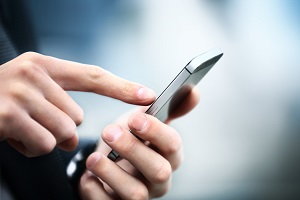 In a letter sent yesterday to the Federal Communications Commission (FCC), NAFCU Senior Regulatory Counsel Elizabeth LaBerge reiterated the association's support for a reassigned numbers database to aid in the elimination of illegal robocalls, but cautioned against certain recommendations that could increase credit unions' costs.
LaBerge was responding to the FCC's public notice seeking comment on the North American Number Council (NANC) recommendations on cost funding and fee structure for its reassigned numbers database. The FCC in 2018 unanimously approved of a rulemaking to create a NAFCU-sought single, reassigned numbers database to combat illegal robocalls; NAFCU has actively worked with the FCC on efforts to modernize the Telephone Consumer Protection Act (TCPA) for more than three years.
"NAFCU supports the option that most expeditiously establishes the reassigned numbers database and creates the greatest cost efficiencies, thereby limiting the cost to credit unions to use the database," LaBerge wrote. "Unfortunately, NANC's recommendation does not appear to support the FCC's current approach as the product of a thorough analysis of the costs and benefits of such a database."
Given NAFCU's concerns with the fee structure recommended by NANC, LaBerge urged the FCC to exempt credit unions from paying any fees for use of the database or, alternatively, to "reject the NANC's recommendations and adopt a fee structure that does not unfairly burden credit unions."
NAFCU believes that access to the database should be affordable to institutions of all sizes, LaBerge wrote, and requiring a single, up-front expenditure may prevent smaller credit unions from using the database. The lack of information provided by the FCC and NANC regarding the estimated amount of that single, up-front cost will make it difficult to determine whether credit unions will exclude themselves from using the database, she added.
"NAFCU supports the Commission's effort to create a reassigned numbers database," LaBerge concluded. "However, before adopting any recommendations, NAFCU encourages the FCC to provide an opportunity to review and comment on detailed cost funding and fee structure information once meaningful data is obtained."
Related Resources
Consumer Lending BSA Operations
Blog Post
Management, Relationships
preferred partner
LendKey
Blog Post
---
Get daily updates.
Subscribe to NAFCU today.