December 13, 2018
FCC approves of NAFCU-sought reassigned numbers database; safe harbor included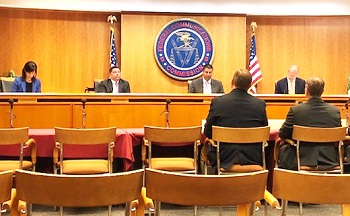 The Federal Communications Commission (FCC) on Wednesday unanimously approved of a rulemaking to create a NAFCU-sought single, reassigned numbers database to aid in the elimination of illegal robocalls. It also includes a safe harbor for inadvertent calls made because of database errors, for which NAFCU had advocated. NAFCU has voiced its support for the creation of a reassigned numbers database since last year.
In previous comment letters to the FCC on this issue, NAFCU requested that the database rulemaking include standards to update information in a timely manner and mandatory reporting requirements. The association also asked that the FCC create a safe harbor for callers who inadvertently make calls to reassigned numbers after checking the database, and also exempt credit unions from any cost associated with using the reassigned numbers database.
The rulemaking does adopt some of NAFCU's recommendations, such as the building of a single, comprehensive database and a safe harbor from liability for callers who inadvertently make a call to a reassigned number due to database errors. NAFCU had urged for a broader safe harbor, but recognizes this as a positive step that will help protect those using the database in good faith.
However, the database will only provide users with a "yes," "no," or "no data" response. It will not include additional information such as when the number was disconnected, its current status, stage of reassignment process, and whether it's a residential or mobile number – details NAFCU wanted included. Furthermore, the database will be administered by an independent third party; NAFCU had urged the FCC itself to run the database.
NAFCU has actively worked with the FCC over the past three years to obtain more clarity and flexibility under the Telephone Consumer Protection Act (TCPA) so credit unions can contact their members without fear of breaking the law. Congress is also urging the FCC to reform the TCPA. Sens. John Thune, R-S.D., and Ed Markey, D-Mass., last month introduced the Telephone Robocall Abuse Criminal Enforcement and Deterrence (TRACED) Act (S. 3655) in an effort to deter criminal robocall violations.
Most recently, NAFCU has raised concerns over mixed court decisions on the FCC's definition of autodialer. The association has called for the FCC to take a narrower approach to defining an automatic telephone dialing system (ATDS).
Related Resources
---
Get daily updates.
Subscribe to NAFCU today.