January 30, 2020
NAFCU to FCC: Stop service providers' aggressive call blocking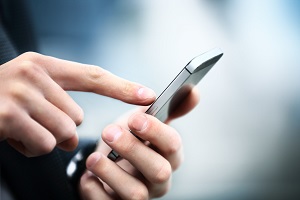 NAFCU reiterated concerns about the negative effects of current rules in place to combat illegal robocalls in a letter to the Federal Communications Commission (FCC) sent yesterday in response to a notice and request for comment about the implementation and effectiveness of call blocking measures.
The FCC issued a Declaratory Order and Notice to allow call blocking in June 2019. Although the commission made positive changes to the ruling prior to passage that would allow redress for erroneously blocked calls – including implementation of the new caller identification framework known as STIR/SHAKEN – NAFCU recommends that the commission direct service providers not to block unsigned calls until the STIR/ SHAKEN framework has been fully implemented.
"NAFCU members have reported a drastic increase in the volume of calls being blocked by Service Providers," wrote NAFCU Regulatory Affairs Counsel Mahlet Makonnen in the letter. "NAFCU is alarmed by this trend and, accordingly, recommends the FCC halt Service Providers' aggressive call blocking efforts."
Makonnen indicates that service providers have moved forward in blocking calls – using their own algorithms as well as the industry-led SHAKEN/STIR framework – and such hurried methods have resulted in "the blockage of hundreds and thousands of legitimate calls, leaving callers and called parties without an appropriate redress."
"NAFCU urges the FCC to ensure there is complete transparency and mitigation of blocking for both callers and called parties," Makonnen continued.
NAFCU has continuously offered support of the FCC's goal to eliminate illegal automated calls and urges the commission to do so using a fully tested and effective STIR/SHAKEN framework. The association suggests that the framework be "designed to ensure that important and often time-sensitive calls that legitimate businesses, including credit unions, place to their customers are not blocked."
NAFCU has previously sought clarification from the FCC on whether consumer-benefitting calls could be blocked under the expanded call-blocking authority service providers now possess. The Telephone Robocall Abuse Criminal Enforcement and Deterrence (TRACED) Act is the first federal law designed to curb unwanted robocalls and was signed by President Trump in December. The TRACED Act instructed the FCC to establish rules on this issue and required the creation of an inter-agency working group.
NAFCU will continue to share its concerns about STIR/SHAKEN framework to ensure credit unions can contact their members without erroneous blocking of calls or fear of breaking the law.
Related Resources
Add to Calendar 2022-09-29 14:00:00 2022-09-29 14:00:00 Coming Soon: CECL This is a deep-dive refresher into the requirements of the Current Expected Credit Losses (CECL) standard. ASC 326 (CECL) is the most significant accounting standard to impact credit unions in many years. Your credit union should be prepared to adopt CECL in 2023 – this will be an effort to make sure you have a sound calculation, appropriate accounting policies and sufficient disclosures. In this Coming Soon: CECL webinar, you'll get a baseline understanding of the accounting decisions required by the standard, with a focus on those that have tripped up earlier adopters; lessons learned from previous adopters; best practices and key items to consider for your model on a go-forward basis. Key Takeaways Understand requirements of the CECL standard Analyze lessons learned and best practices from previous adopters Evaluate key items to consider for future maintenance of the CECL model(s)   Register Now$295 Members | $395 Nonmembers(Additional $50 for USB)One registration gives your entire team access to the live webinar and on-demand recording until September 29, 2023.Go to the Online Training Center to access the webinar after purchase »   Who Should Attend Presidents and CEOs CFOs Accounting titles NCRMs Risk titles Education Credits NCRMs will receive 1.0 CEUs for participating in this webinar CPA credit information is below; recommended 1.0 CPE credits. CPA Certification Credit Information Reviewer: Josie Collins, Senior Associate Director of Education, NAFCU Learning Objectives:  See key takeaways Program Level: Basic Prerequisites Needed: None Advance Preparation Needed: None Delivery Method: Group Internet-Based Recommended CPE Credits: 1.0 credits Recommended Field of Study: Accounting – Technical About Our Webinars Our webinars are streamed live from NAFCU headquarters near Washington, DC. Your audio/video feed of the presenters includes presentation slides and downloadable handouts. You can easily submit your questions to the presenters at any time during the live broadcast, with no dialing over the phone! The audio and video stream directly through your computer. Web NAFCU digital@nafcu.org America/New_York public
Credits: NCRM, CPE
Webinar
Retirement, Relationships
preferred partner
Ascensus
Blog Post
---
Get daily updates.
Subscribe to NAFCU today.