September 14, 2020
NAFCU files amicus brief to support narrow 'autodialer' definition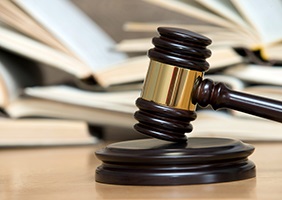 NAFCU Friday joined with several other organizations to file an amicus brief with the Supreme Court arguing that a broad interpretation of what qualifies as an autodialer violates the First Amendment and severely limits businesses' ability to effectively communicate important information to members and customers.
Ten other groups joined NAFCU on the amicus, including the U.S. Chamber of Commerce, Consumer Bankers Association, American Bankers Association, and Mortgage Bankers Association.
The Supreme Court in July granted review of a class action lawsuit brought against Facebook. Facebook is challenging a lower court's decision related to the constitutionality of the Telephone Consumer Protection Act's (TCPA) definition of an autodialer. The issue the court will specifically consider is whether an automatic telephone dialing system (ATDS, or autodialer) "encompasses any device that can store and automatically dial telephone numbers – even if that device cannot store or produce them 'using a random or sequential number generator.'" Lower courts have been split on their interpretation of the definition.
In September 2018, the U.S. Court of Appeals for the Ninth Circuit expanded the definition of an autodialer – to which NAFCU is strongly opposed – keeping it largely in line with the one adopted by FCC in its 2015 Declaratory Ruling and Order. Prior to that decision, the U.S. Court of Appeals for the D.C. Circuit invalidated the FCC's definition of autodialer and rejected the commission's interpretation of when a caller violates the TCPA by calling a reassigned number. Similarly, the Second and Third Circuit Courts have adopted a narrower definition of the FCC's order.
NAFCU, in its advocacy with the FCC, has argued that devices should only be considered an ATDS if "it has the capacity to dial numbers without human intervention." If equipment is not being used as an ATDS, it should not be subject to the TCPA's authority.
NAFCU will continue to support a narrower definition of an autodialer and other reforms to the TCPA to ensure credit unions can contact their members regarding important, time-sensitive information without fear of frivolous litigation. The association is currently engaged with the FCC on call labeling and blocking issues resulting from the implementation of the TRACED Act and STIR/SHAKEN caller identification framework meant to target illegal robocalls.
Related Resources
---
Get daily updates.
Subscribe to NAFCU today.