February 11, 2019
NAFCU flags funds availability disclosure burden for CFPB, Fed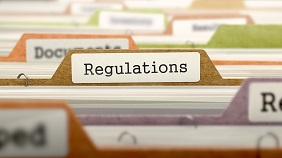 NAFCU's Andrew Morris, in a letter to the CFPB and Federal Reserve, asked the agencies to "consider ways to mitigate funds availability disclosure costs [under the Electronic Funds Availability (EFA) Act] that will disproportionately impact small credit unions."
Morris, NAFCU's senior counsel for research and policy, provided comments to the agencies on their proposed rule that would introduce a new calculation methodology for adjusting dollar amounts under the EFA Act to account for inflation.
Morris said the proposed methodology for determining the first and subsequent sets of adjustments is consistent with the approach adopted in the EFA Act.
"Nonetheless, NAFCU remains concerned that changes to the dollar amounts every five years will have a disproportionate cost impact on smaller credit unions that must print new disclosures to reflect new funds availability schedules," Morris wrote. "For many smaller credit unions, the costs associated with printing and mailing notices to members, including change-in-terms notices, can be significant relative to overall revenues.
"For credit unions that lack the scale to absorb new disclosure costs, transitioning to new disclosures every five years introduces yet another regulatory burden," he added, while also noting the bureau estimates the proposal will have a "significant economic impact" on a small number of entities.
NAFCU is supportive of the technical amendments to Regulation CC in the proposed rule, Morris said, which clarifies the agencies' joint rulemaking authority and would also implement amendments made to the EFA Act by S. 2155.
In addition, the agencies have reopened comment on the 2011 funds availability proposal originally issued by the Fed, but only with respect to the portions of Reg CC that are subject to their joint rulemaking. Morris argued that the agencies should issue a separate request for information or advance notice of proposed rulemaking to solicit comments on this portion of the proposal, and also that certain changes would introduce additional operational burdens for credit unions that potentially elevate the risk of fraud.
Related Resources
---
Get daily updates.
Subscribe to NAFCU today.