April 28, 2022
NAFCU to House: Take the burden off CUs; FinCEN should modernize and streamline SARs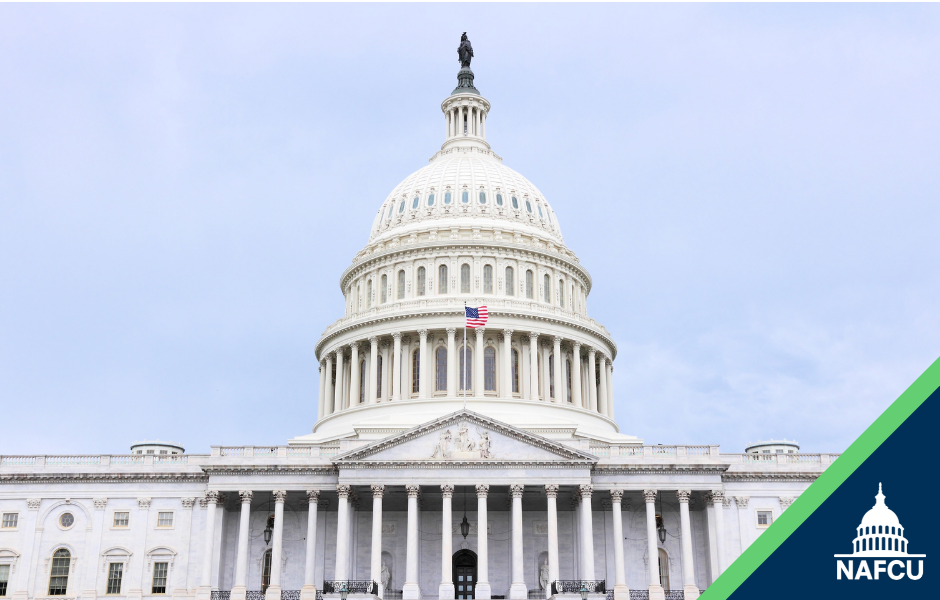 NAFCU Vice President of Legislative Affairs Brad Thaler Wednesday wrote to the House Financial Services Committee prior to today's hearing "Oversight of the Financial Crimes Enforcement Network." In the letter, Thaler reiterates NAFCU's request to modernize and streamline suspicious activity reports (SARs) and records that can better identify financial crimes.
Thaler mentions that the SAR reporting thresholds are outdated, having "remained unchanged for decades." Due to this issue, in combination with the rapidly increasing inflation rate, NAFCU recommends that FinCEN immediately begin studying the impacts of tying the SAR reporting thresholds to inflation.
"The outdated thresholds cause some SARs to be useless to law enforcement because behavior that was once thought of as suspicious has since become common transaction practice," added Thaler.
Thaler also adds how these outdated SARs thresholds cause major burdens for credit unions as their members rely on them to assist with all financial matters; and the burden of notifying reporting companies should not lay on their shoulders.
In addition, the letter discusses FinCEN's previous indication that it views itself as "technology neutral," regulating the activity of money transmission and not just specific types of transactions – since credit unions continue to abide by BSA/AML rules and regulations and the risks associated with digital assets remain a significant concern.
"As FinCEN and other federal agencies work together on an initial government-wide strategy regarding digital assets regulation and supervision, it is important that FinCEN maintain its technology neutral stance," stated Thaler.
Read the full letter. NAFCU will continue to work with Congress and FinCEN to make sure credit union concerns are recognized.
Related Resources
Growth & Retention
preferred partner
Franklin Madison
Blog Post
Add to Calendar 2023-09-22 14:00:00 2023-09-22 14:00:00 Understanding Credit Card Portfolio Sales & Agent Programs Both credit union and bank credit card issuers are under intense pressure from various sources, including competitor innovation, significant internal resource commitments, increasing operating expenses, uncertain regulatory and economic environments and a variety of capital and liquidity constraints. This has led to about 80% of all banks offering credit cards under an 'agent issuing' model, where a third-party issues credit cards under the financial institution's name. While hundreds of credit unions do the same, and interest in this option has increased in the last two years, the majority of credit unions still own and manage this product themselves. Deciding whether this option can meet strategic, financial and member needs can be difficult to untangle. In this webinar, Understanding Credit Card Portfolio Sales & Agent Programs, you'll delve into the structure of such programs, the financial and risk-profile impacts of such a decision, the contractual commitments required of both parties and discover evaluation tips and processes for any credit union that would like to evaluate this path. Key Takeaways Discover the structure of the agent issuing concept and obligations of both parties Understand the financial impact of entering such a program to the balance sheet, income statement, and critical performance ratios Ascertain the impacts to members, including both positive and negative possibilities Review the accompanying contractual structures and key considerations Develop an evaluation process that best protects the credit union's financial and other outcomes   Register Now $295 Members | $395 Nonmembers(Additional $50 for USB)One registration gives your entire team access to the live webinar and on-demand recording until September 22, 2024.Go to the Online Training Center to access the webinar after purchase »   Who Should Attend COOs CFOs NCCOs and compliance titles NCRMs and risk titles General counsel staff Education Credits NCCOs will receive 1.0 CEUs for participating in this webinar NCRMs will recieve 1.0 CEUs for participating in this webinar CPA credit information is below; recommended 1.0 CPE credits. CPA Certification Credit Information Reviewer: Josie Collins, Senior Associate Director of Education, NAFCU Learning Objectives:  See key takeaways Program Level: Basic Prerequisites Needed: None Advance Preparation Needed: None Delivery Method: Group Internet-Based Recommended CPE Credits: 1.0 credits Recommended Field of Study: Regulatory Ethics – Technical About Our Webinars Our webinars are streamed live from NAFCU headquarters near Washington, DC. Your audio/video feed of the presenters includes presentation slides and downloadable handouts. You can easily submit your questions to the presenters at any time during the live broadcast, with no dialing over the phone! The audio and video stream directly through your computer. Web NAFCU digital@nafcu.org America/New_York public
Credits: NCCO, NCRM, CPE
Webinar
Strategy
preferred partner
TruStage
Blog Post
---
Get daily updates.
Subscribe to NAFCU today.