March 24, 2022
NAFCU to IRS: Adjust the 2022 optional mileage rate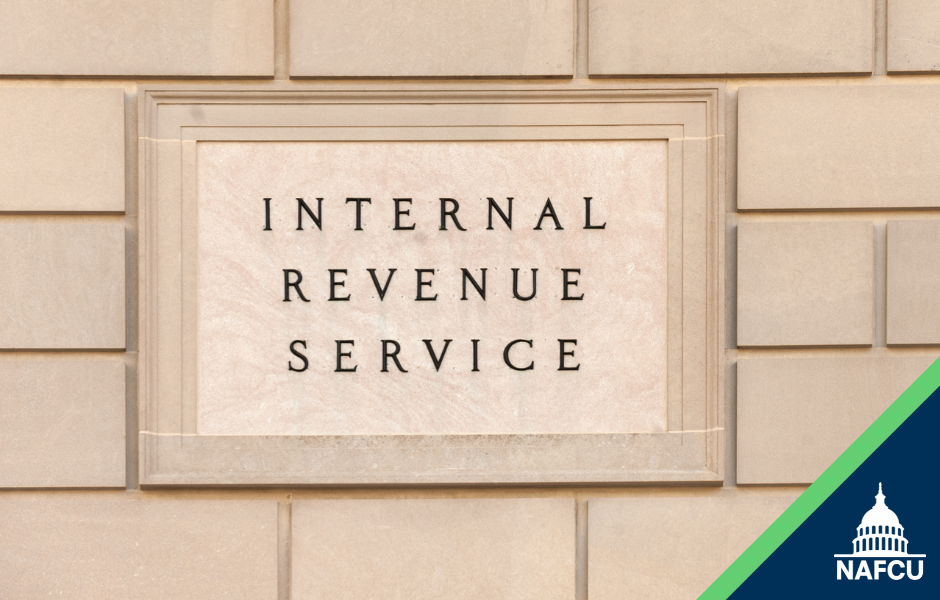 NAFCU President and CEO Dan Berger Wednesday wrote to the Internal Revenue Service (IRS) urging the agency to adjust the 2022 standard optional mileage rate to reflect the strained oil market and rising gas prices, as well as the impacts consumers face because of inflation and the COVID-19 economic recovery. Berger also asked the IRS to take into consideration the rapid escalation of the Ukraine-Russia conflict, which continues to affect the demand for oil, causing gas prices to steadily climb. 
As it stands, the current 2022 rate – which helps credit unions determine the correct rate to reimburse employees for work related automobile travel – does not match the elevated demand for oil and increased gas prices. "With gas prices rising swiftly and the 2022 rate no longer representing an accurate measure of prices, credit unions and their employees deserve a rate that is a fair reflection of the current market," said Berger. 
Of note, in 2011 the IRS recognized the impact of rising gas prices and made special adjustments to increase the optional standard mileage rates. "The IRS has taken these steps in the past to alleviate the impacts of spiking gas prices and it should do so again now," pointed out Berger.
"The failure of the 2022 rate to accurately reflect gas prices puts employers, including NAFCU's member credit unions, in the unfair position of choosing between a mileage reimbursement that is out of sync with current gas prices or providing a higher reimbursement rate that may not be accepted by the IRS," concluded Berger.

Read the full letter. NAFCU continues to advocate for ways credit unions can adapt to the swiftly rising gas prices and maintain their focus on providing exceptional financial services to over 127 million consumers.
Related Resources
Add to Calendar 2023-11-30 09:00:00 2023-11-30 09:00:00 Safeguarding Credit Unions with Threat Intelligence Listen On: Key Takeaways: [1:01] What is threat intelligence, and why is it important to CUs? [2:14] What are threat intelligence feeds, and what role do they play in strengthening CUs? [4:41] Leveraging threat feeds and integrating intelligence into tools is crucial. [6:35] Learn what threat CUs should be most concerned about. [7:39] Phishing is ever-evolving, and user awareness is critical. [10:43] Learn how Defense Storm uses feeds to protect its customers. [13:28] Threat intelligence is not as complicated as some think; initiation can be easy through Slack, discussions, and a reporting culture. Web NAFCU digital@nafcu.org America/New_York public
preferred partner
DefenseStorm
Podcast
Consumer Lending
Blog Post
Add to Calendar 2023-11-28 09:00:00 2023-11-28 09:00:00 Growing Creatively & Innovatively in 2024 Listen On: Key Takeaways: [0:58] What can credit unions do to best prepare themselves for 2024? [2:12] Although he sees a glimmer of hope, Jack points out that the liquidity crisis and slow prepayment speeds hamper rapid recovery. [5:22] We discuss how credit unions seek low loan growth through member-centric strategies such as second mortgages and home improvement lending. [7:34] Credit unions are leveraging advancing technology for member-focused engagement. [9:31] How will technology continue to evolve and affect credit unions? [11:43] What role does AI play in innovative growth? [14:14] Credit unions adopt technology for efficiency, enabling staff to focus on personalized member interactions, especially with younger generations. [17:14] Closing thoughts, emphasizing competition against banks and fintech for younger generations. Web NAFCU digital@nafcu.org America/New_York public
Strategy & Growth, Consumer Lending
preferred partner
Allied Solutions
Podcast
---
Get daily updates.
Subscribe to NAFCU today.