July 25, 2018
NAFCU-led efforts protect CU nominal leases in NDAA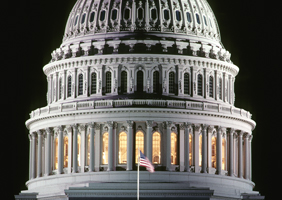 House and Senate conferees have agreed to drop a provision in the FY 2019 National Defense Authorization Act (NDAA) that would have required the Department of Defense (DoD) to allow all banks to operate rent free on military installations. NAFCU led the effort in working with conferees to ensure that the final NDAA conference report did not include the provision, which could have disadvantaged credit unions.
The nominal lease provision was included in the House-passed version of the NDAA; conferees did not include it as they adopted the final conference report. The report is expected to be passed by the full House and Senate this week.
Credit unions have nominal lease space in federal buildings and on military bases from a NAFCU-sought provision in the Federal Credit Union Act. Although the NDAA provision would not have changed that, erroneous news reports created confusion among some in industry. 
NAFCU was also concerned that the provision could disadvantage credit unions to banks because it did not contain some of the regulatory restrictions that credit unions have with their nominal leases.
In an email to member credit unions announcing the success of NAFCU's efforts yesterday, NAFCU Vice President of Legislative Affairs Brad Thaler noted that the "DoD and a number of key Congressional members have historically opposed this, as banks are for-profit and they view it as different than providing space to not-for-profit entities such as credit unions. NAFCU does not believe for-profit entities warrant nominal lease space on federal property, unless Congress and DoD feel it is necessary to support the mission and our troops."
The Defense Credit Union Council (DCUC), as well as other credit union groups, had joined NAFCU in previously raising concerns about the provision to leaders of the Senate and House Armed Services Committees. NAFCU will remain vigilant on this issue.
The final NDAA conference report does include the Committee on Foreign Investment in the United States (CFIUS) legislation; however, the adopted version does not include language to delay the NCUA's risk-based capital (RBC) rule. NAFCU efforts have led to the RBC-delay provision's inclusion in two other bills that are still moving through Congress.
Related Resources
---
Get daily updates.
Subscribe to NAFCU today.