November 17, 2022
NAFCU to NCUA: Allow greater meeting flexibility for CUs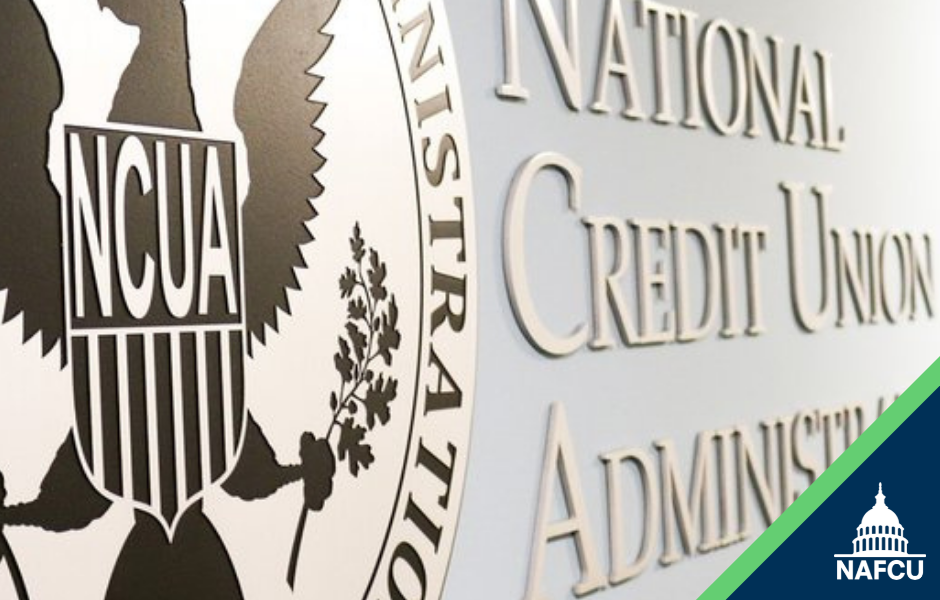 NAFCU Vice President of Regulatory Affairs Ann Petros wrote to the NCUA calling for greater flexibility when it comes to virtual meetings. In the letter, Petros said that "[t]he NCUA should remove the in-person quorum requirement in Section 5 of Article IV to allow credit unions the ability to hold annual member meetings, virtually, in-person, or in a hybrid format" based on the needs of the credit union.
The letter was sent ahead of the NCUA Board's November meeting today. Though the issue is not on the board's agenda, NAFCU continues to bring attention to credit union priorities for the agency to address.
Petros wrote that the NCUA should issue a Letter to Credit Unions that extends the temporary bylaw amendment waiving the in-person meeting requirement for "annual member meetings and allowing credit unions to meet virtually upon a state of emergency or major disaster declaration" while working to remove the current in-person meeting requirement. NAFCU made this request in a previous letter to the NCUA. 
The letter also noted that allowing credit unions to hold virtual or hybrid member meetings will give members more opportunities to provide input regarding their credit union's operation.
"Credit unions should be granted the autonomy to determine the meeting format that best suits the needs of their members in all circumstances, while still fostering opportunities for community members to participate in robust discussion, debate, and democratic voting procedures – the pillars that underly the credit union structure and mission," wrote Petros.
On the agenda for today's meeting, the board will receive a briefing on the Share Insurance Fund (SIF) Quarterly Report. NAFCU Chief Economist and Vice President of Research Curt Long, in response to the agency's 2023-2024 proposed budget, reiterated the need to preserve the strength of the SIF without overburdening credit unions with exorbitant operating fees.
NAFCU will continue to engage the NCUA and request the agency provide "permanent flexibility" to credit unions by replacing the in-person meeting requirement with a hybrid meeting requirement. 
Related Resources
Add to Calendar 2023-09-27 14:00:00 2023-09-27 14:00:00 Financial Services Mega-Trends: Welcome to a Whole New World of Financial Services About the Webinar A transformation is underway in the U.S. financial services industry that will have a profound impact on how participants do business, how they strategize about their futures, and how they collaborate around products, service and information. During this session, Cynthia Schroeder, Larry Pruss, and Patti Wubbels will highlight mega-trends worth watching. Key Takeaways: • How the financial services business model is changing • How new entrants are disrupting the industry through innovation • How technology is changing the nature of financial services delivery and distribution • How demographic shifts require credit unions to adapt their cultures and value propositions to gain market share among younger members • How credit unions must adopt a security-first mindset to protect their reputations and the data of their members Register Here Web NAFCU digital@nafcu.org America/New_York public
preferred partner
Strategic Resource Management
Webinar
Mortgage Servicing
preferred partner
Dovenmuehle
Blog Post
Cybersecurity, Risk Management
preferred partner
DefenseStorm
Blog Post
---
Get daily updates.
Subscribe to NAFCU today.