February 03, 2022
NAFCU offers support for the inclusion of marijuana banking legislation in the America COMPETES Act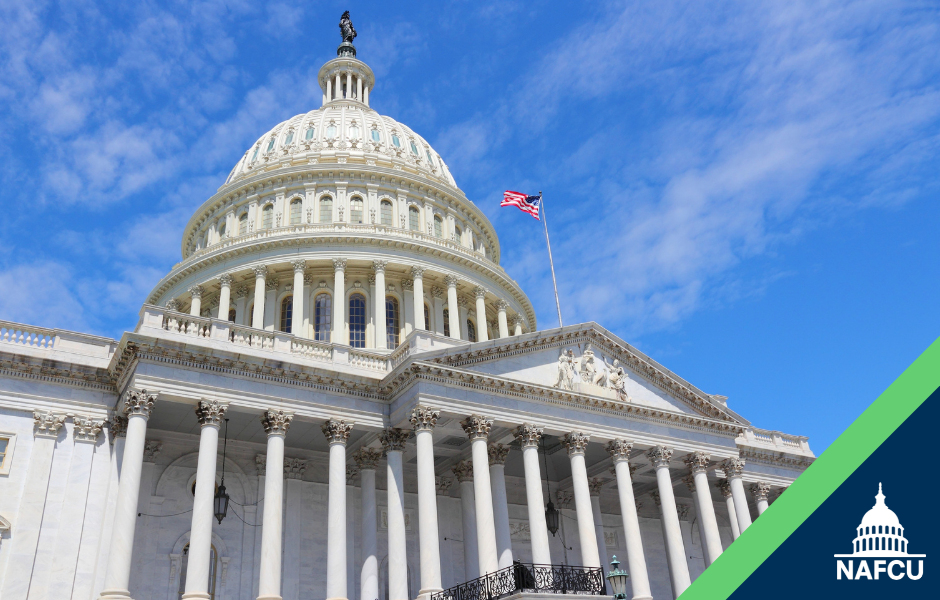 NAFCU Vice President of Legislative Affairs Brad Thaler Wednesday wrote to the House to offer support for the inclusion of the Secure and Fair Enforcement (SAFE) Banking Act as an amendment to the America COMPETES Act as the House considers the package this week.
In the letter, Thaler noted that NAFCU member credit unions in states that have authorized varying degrees of marijuana use are being approached by members, or potential members, seeking banking services for small businesses that serve the legal cannabis industry.
For financial institutions like credit unions, there are additional regulatory challenges that compound the uncertainty of providing financial services to state-authorized marijuana-related businesses (MRBs), noted Thaler.
"These go beyond just concerns about criminal or civil penalties, but also extend to requirements related to proper suspicious activity report (SAR) and anti-money laundering (AML) filings as related to the Bank Secrecy Act (BSA), access to federal deposit insurance and a Federal Reserve master account, and even potential issues with the Internal Revenue Service," wrote Thaler. "Missteps in these areas could prove devastating to an institution."
Though NAFCU does not have, and is not taking, a position on the broader question of the legalization or decriminalization of marijuana at any degree at the federal or state level, Thaler offered support for Congress taking steps found in the SAFE Banking Act to provide greater clarity and legal certainty at the federal level for credit unions that choose to provide financial services to state-authorized MRBs and ancillary businesses that may serve those businesses in states where such activity is legal.
NAFCU in 2021 updated its Marijuana Banking Issue Brief, where an update on the SAFE Banking Act is included.
Read Thaler's full letter. The association will continue to keep credit unions updated of legislative and regulatory changes that could impact their operating environment.
Related Resources
Add to Calendar 2023-11-30 09:00:00 2023-11-30 09:00:00 Safeguarding Credit Unions with Threat Intelligence Listen On: Key Takeaways: [1:01] What is threat intelligence, and why is it important to CUs? [2:14] What are threat intelligence feeds, and what role do they play in strengthening CUs? [4:41] Leveraging threat feeds and integrating intelligence into tools is crucial. [6:35] Learn what threat CUs should be most concerned about. [7:39] Phishing is ever-evolving, and user awareness is critical. [10:43] Learn how Defense Storm uses feeds to protect its customers. [13:28] Threat intelligence is not as complicated as some think; initiation can be easy through Slack, discussions, and a reporting culture. Web NAFCU digital@nafcu.org America/New_York public
preferred partner
DefenseStorm
Podcast
Consumer Lending
Blog Post
Add to Calendar 2023-11-28 09:00:00 2023-11-28 09:00:00 Growing Creatively & Innovatively in 2024 Listen On: Key Takeaways: [0:58] What can credit unions do to best prepare themselves for 2024? [2:12] Although he sees a glimmer of hope, Jack points out that the liquidity crisis and slow prepayment speeds hamper rapid recovery. [5:22] We discuss how credit unions seek low loan growth through member-centric strategies such as second mortgages and home improvement lending. [7:34] Credit unions are leveraging advancing technology for member-focused engagement. [9:31] How will technology continue to evolve and affect credit unions? [11:43] What role does AI play in innovative growth? [14:14] Credit unions adopt technology for efficiency, enabling staff to focus on personalized member interactions, especially with younger generations. [17:14] Closing thoughts, emphasizing competition against banks and fintech for younger generations. Web NAFCU digital@nafcu.org America/New_York public
Strategy & Growth, Consumer Lending
preferred partner
Allied Solutions
Podcast
---
Get daily updates.
Subscribe to NAFCU today.