May 13, 2022
NAFCU outlines cons of third party vendor authority for the NCUA ahead of hearing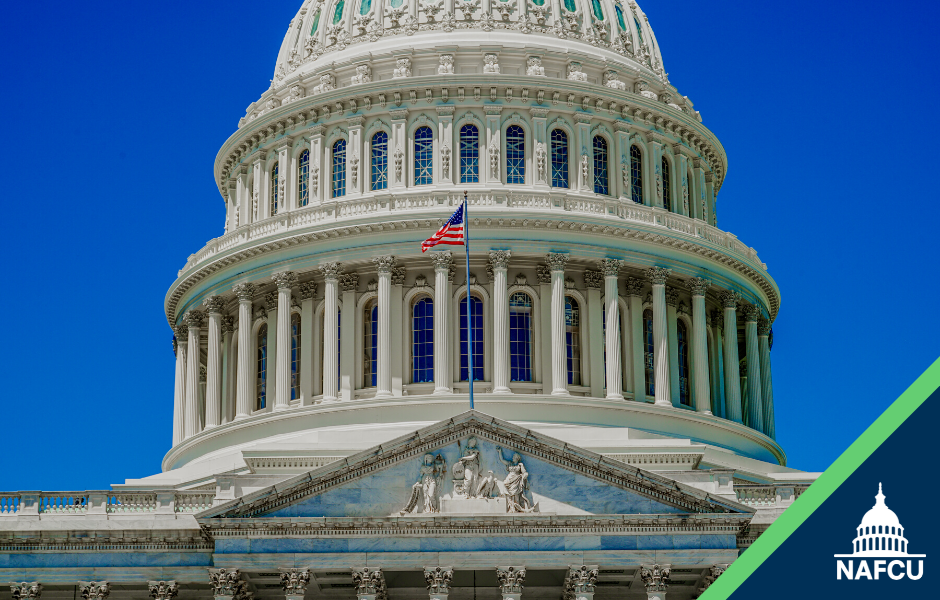 Today, the House Financial Services Committee Task Force on Artificial Intelligence (AI) will hold a hearing examining the use of AI within regulatory technology for the financial services industry. Ahead of the hearing, NAFCU's Brad Thaler reiterated opposition for granting the NCUA additional authority to examine third party vendors. Of note, NCUA Director of the Office of Examination and Insurance, Kelly Lay, will serve as a witness during the hearing.
Thaler, NAFCU's vice president of legislative affairs, noted there are tools already in place for the agency to get access to information about vendors and the that agency's time and resources are "better focused on reducing regulatory burden by coordinating efforts among the financial regulators."
Thaler also explained that implementation of such authority would incur significant expenditures for the NCUA, that would ultimately be borne by credit unions and their 130 million members due to the fact that credit unions fund the NCUA budget.
Alternatively, Thaler suggested that Congress should require the NCUA to measure the costs and benefits of developing a parallel vendor supervision program versus obtaining vendor examination reports from the FFIEC agencies. "The NCUA should also supply a clear description of the stated objectives and scope of a third-party supervision program," added Thaler. He also noted that Congress could require other FFIEC regulators to share their reports with NCUA, rather than authorize NCUA to create a costly duplicative program.
"NAFCU believes in a strong NCUA, but we also believe that the NCUA should stay focused on where their expertise lies – regulating credit unions," wrote Thaler.
In addition, Thaler called on Congress to reject the Strengthening Cybersecurity for the Financial Sector Act, legislation recently introduced by Rep. Bill Foster, D-Ill., that would give both the Federal Housing Finance Agency and the NCUA additional third-party vendor examination authority. NAFCU has previously opposed this legislation and expressed concerns about the wide authority it would give the NCUA and the potential costs to credit unions.
Thaler sent a similar letter to the Senate Banking, Housing, and Urban Affairs Committee Thursday to share the association's views on this topic.
NAFCU will continue to oppose granting this additional authority for the NCUA and will keep members up to date via NAFCU Today on relevant regulatory changes.
Related Resources
Examination & Enforcement
Blog Post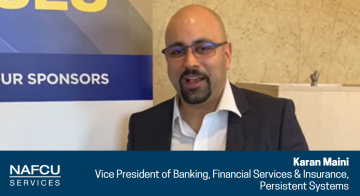 preferred partner
Persistent Systems
Video
Add to Calendar 2022-05-16 09:00:00 2022-05-16 09:00:00 Managing Fraud at Credit Unions in an Increasingly Digital World To remain competitive, credit unions are increasingly adopting digital offerings. However, digital growth can lead to increased application fraud. Legacy systems primarily intended to ensure compliance with Know Your Customer (KYC) and Customer Identification Programs are no longer effective. With so much personally identifiable information available, both real and synthetic, newer and more dynamic technologies are required to stop fraud. What's at stake: The ability to keep up with banks and fintechs increasingly able to provide a seamless digital onboarding experience and access to new products and money right away. Getting it wrong not only means higher losses, but reduced growth in the long term. In the face of this increasingly digital world, it's not realistic to manually review everything. Newer types of fraud such as synthetic identities often go undetected and can account for up to 10% of chargeoffs. Evaluating the identities of potential new members at onboarding has to be done in an automated fashion using technology that includes phone and email intelligence, as well as other signals to flag high risk applications so they can be more fully vetted. Understanding how to incorporate new technology at account opening and knowing what verification strategies to pursue when you suspect fraud can help credit unions ensure predictable growth with minimal losses. Get the Report: Location NAFCU digital@nafcu.org America/New_York public
preferred partner
SentiLink
Whitepaper
Fraud, Current Affairs, Credit Unions, Compliance, Risk Management
preferred partner
Allied Solutions
Blog Post
---
Get daily updates.
Subscribe to NAFCU today.