February 26, 2019
NAFCU outlines Equifax, credit bureau concerns ahead of HFSC hearing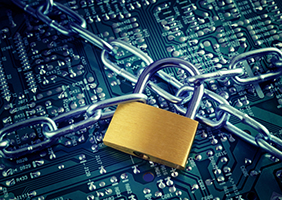 With the House Financial Services Committee holding a hearing examining ways to improve the credit reporting system today, NAFCU's Carrie Hunt sent a letter to the committee's leadership noting the importance of the nation's credit reporting system for credit unions and the need to address data security within the system in light of the 2017 Equifax data breach. 
In the letter to Chairwoman Maxine Waters, D-Calif., and Ranking Member Patrick McHenry, R-N.C., Hunt noted that "credit unions rely on this national credit system to assess lending risk, manage portfolios, detect fraud, acquire new members and grow those relationships." 
Hunt, NAFCU's executive vice president of government affairs and general counsel, stated that "NAFCU and its member credit unions have long advocated for the use of alternative models that more accurately capture creditworthy borrowers and permit them to access affordable credit." Hunt noted that the association is reviewing a recent draft bill released by Waters to reform the consumer credit reporting system and will be offering feedback on it, but said it is important that "any changes to the current system do not unintentionally burden credit unions."
Hunt also reiterated the association's call for a national data security standard for entities that collect and store consumers' personal and financial information that are not already subject to the same stringent requirements as depository institutions. "While credit bureaus, such as Equifax, are governed by data security standards set forth by the Gramm-Leach-Bliley Act (GLBA), they are not examined by a regulator for compliance with these standards in the same manner as depository institutions," Hunt wrote.
NAFCU has long been active with lawmakers on the data security issue, and was the first group after the massive 2013 Target data breach to call for a legislative solution to reform the nation's data security system. It is also a key pillar of the association's 2019 advocacy priorities. 
To read the full letter, click here.
 
Related Resources
---
Get daily updates.
Subscribe to NAFCU today.