June 26, 2019
NAFCU pushes back on banker report challenging CUs' mission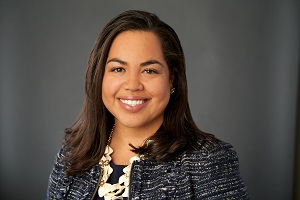 Responding to a new study – funded by the American Bankers Association (ABA) – NAFCU's Jacqueline Ramsay pushed back on its merits, saying that "the paper offers scant evidence for the conclusions reached and makes no mention of banker efforts to prevent credit unions from serving underserved communities."
"Create all the studies you want, it won't detract from the $243 billion in fines big banks have racked up," said Ramsay, NAFCU's vice president of media relations and communications.
NAFCU consistently works to set the record straight on the differences between credit unions and banks as the banking industry continues to lobby to have their requirements relaxed while trying to put the requirements on credit unions. The association has repeatedly highlighted that credit unions have not engaged in the illegal and discriminatory practices of banks, including redlining, because credit unions were established to offer provident credit to any member in their field of membership (FOM).
The study from ABA claims that, based on the average incomes of the industry's members, credit unions aren't meeting their mission of serving underserved communities. However, bankers consistently fight against credit unions' efforts to expand their FOMs to serve unbanked and underserved communities. The ABA is currently suing the NCUA for its efforts to modernize and reform FOM rules.
NAFCU, CUNA and CUNA Mutual Group have joined together to support the NCUA against the ABA's challenge, arguing that "this lawsuit is a clear and transparent attempt by bank lobbyists to hamstring credit unions' ability to help more American consumers."
NAFCU will continue to defend the credit union industry and its efforts to serve its 117 million members with safe, affordable financial products against baseless banker attacks.
Related Resources
---
Get daily updates.
Subscribe to NAFCU today.