February 10, 2022
NAFCU-rep Kucey: CDFIs play vital role in helping underserved communities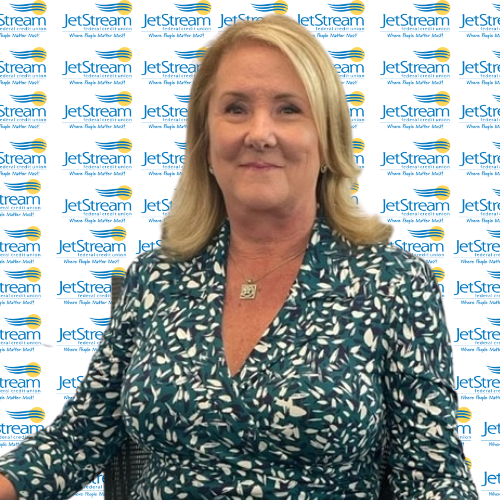 During her testimony on behalf of NAFCU before the Senate Banking Committee - Jeanne Kucey, President and CEO of JetStream Federal Credit Union - highlighted the role of community developmental financial institutions (CDFIs) and minority depository institutions (MDIs) in their communities. Of note, JetStream Federal Credit Union is a low-income CDFI and MDI credit union.
"Credit unions are proud of their participation in the CDFI program, which provides grants to allow credit unions to better serve low-income members and underbanked communities," said Kucey. "There were 416 CDFI-designated credit unions as of December 28, 2021, up from 285 in November of 2018, serving nearly 17 million predominantly low-income consumers and communities of color."
The hearing, hosted by the Senate Banking Subcommittee on Financial Institutions and Consumer Protection, explored the role that community development financial institutions and minority depository institutions serve in supporting communities.
During her testimony, Kucey highlighted the credit union difference and the industry's commitment to serve underserved communities, including the ones her credit union serves in both Florida and Puerto Rico. She also highlighted the need for the following legislative action:
improving and streamlining the process for certifying for and recertifying for CDFI status;
increased funding for the NCUA's Community Development Revolving Loan Fund (CDRLF);
allowing all credit unions to serve underserved areas; and
requiring the FHFA and Federal Housing Administration (FHA) to establish specialized mortgage loan programs for MDIs and CDFIs.
"In addition to helping credit unions in low-income areas serve members in need, the CDFI program gives credit unions access to funds that they are not able to raise from the capital markets," she said. "As the country continues its pandemic recovery, NAFCU urges Congress to consider increased funding levels for CDFI programs in any future Fiscal Year appropriations bills. It is this program that gives credit unions like JetStream an important resource to help create programs to serve their communities."
During the hearing, Chair Raphael Warnock, D-Ga., asked Kucey about ways in which microbusiness loans benefited local communities. In response, she spoke on the importance of the CDFI grant that provided them with the ability to make a "robust small business loan" program that overwhelmingly benefitted women and minorities.
In addition, responding to a question from Sen. Bob Menendez, D-N.J., on the roles CDFIs and MDIs should have in natural disaster response lessons, Kucey responded with stories of JetStream's response to hurricanes in Puerto Rico.
Rewatch the hearing here. NAFCU will continue to advocate on behalf of MDI and CDFI certified credit unions, as they play an integral role in providing resources to underserved, minority communities and populations.
Related Resources
Examination & Enforcement Operations
Blog Post
Add to Calendar 2022-11-29 09:00:00 2022-11-29 09:00:00 Personalizing the Member Experience About the Webinar A new frontier of connected digital and human interactions awaits credit unions. Members are shifting behaviors toward digital sales and service, making keeping up with industry leaders feel like an endless digital arms race. There is no guarantee that higher investment levels will lead to better outcomes. It will be up to credit unions to understand their members and to deliver proactive, intelligent advice that differentiates them from their competitors. An integrated approach to financial data-driven personalization encompasses both digital and human interactions.  Through this webinar, you will discover how Cal Coast Credit Union works to simplify its members' lives, offer them the best customer service available, and ultimately help them achieve financial prosperity.    Attendees will learn how to: Overcome the main challenges credit unions face, Keep up with the growing demands of members, Identify where to focus digital  investment to drive member impact Create a cohesive and long-lasting member experience across all channels. Credit unions are ideally positioned to deliver unified advice to members across digital and banker channels. With a deep understanding of members' needs and a personalized experience, the credit union can compete and stay ahead of the curve in an exciting new era. REGISTER NOW Web NAFCU digital@nafcu.org America/New_York public
preferred partner
Personetics
Webinar
Accounts Examination & Enforcement
Blog Post
---
Get daily updates.
Subscribe to NAFCU today.