October 22, 2019
NAFCU rep testifies on CUs' diversity, outreach efforts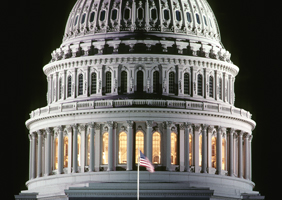 Today, NAFCU-witness Mara Falero will testify before a House Financial Services subcommittee on the important role minority depository institutions (MDIs) have in serving diverse and underserved communities, and the economy as a whole. Falero is the vice president of marketing and communications at JetStream Federal Credit Union (Miami Lakes, Fla.), which is a certified MDI and community development financial institution (CDFI).
As lawmakers and financial regulators work to ensure diversity and inclusion within the industry, NAFCU has touted the differences between credit unions and banks: Currently there are three times as many minority-designated credit unions as banks, and there are 10 times as many female CEOs at credit unions than at banks.
In her prepared testimony, Falero will highlight credit unions' commitment to underserved communities – demonstrated by the amount of credit unions that are designated as MDIs, CDFIs, and low-income, as well as JetStream's local efforts to support and empower Hispanic communities, which make up two-thirds of the credit union's membership. She will also outline a number of recommendations, related to compliance concerns and financial products, that would allow credit unions to better serve their members.
Among NAFCU's recommendations are for Congress to:
fully fund the CDFI program

as it helps credit unions provide access to capital and support economic growth in low-income communities;

amend the Federal Credit Union Act so credit unions can petition the NCUA to allow them to expand their field of membership to include underserved areas;

provide more flexibility to credit unions' ability to serve moderate- and low-income families through subordinated debt and extended loan maturity limits.
Today's hearing before the House Financial Services Subcommittee on Community Protection and Financial Institutions is set to begin at 2 p.m. Eastern; it will be available via livestream. Stay tuned to NAFCU Today for more coverage of Falero's testimony.
Related Resources
---
Get daily updates.
Subscribe to NAFCU today.