April 15, 2021
NAFCU rep testifies on need for level playing field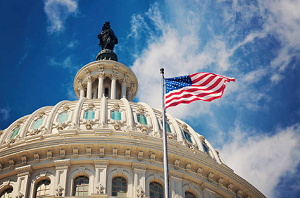 Today, NAFCU-witness Carlos Pacheco will testify before a House Financial Services subcommittee to share credit unions' recommendations for a fair and level playing field with fintech companies. NAFCU is leading efforts to alert policymakers and consumers to the growing issue of financial technology companies applying to become a bank or acquiring a bank. Pacheco, CEO of Premier Members Credit Union (Boulder, Colo.), is the only financial institution representative testifying today.
During his testimony, Pacheco is set to highlight the credit union difference as the industry is committed to providing their 124 million members with efficient, low-cost, personal financial services and to promoting traditional cooperative values such as democracy and volunteerism.
Pacheco will detail the risks of under-regulated entities entering the market and stress the need for these entities to have federal financial regulator oversight to ensure safety and soundness and consumer protections. He will also reiterate NAFCU's call for legislative and regulatory changes, including those specifically related to Industrial Loan Companies (ILCs), special purpose fintech charters, payments charters, and national trust banks, to combat the risks and ensure a level playing field with traditional financial institutions.
With a new video, op-ed from President and CEO Dan Berger, and issue brief outlining potential chartering schemes, NAFCU is fighting to ensure fintech banks operate on a level playing field with credit unions and urging policymakers to make necessary changes to combat the risks posed to the financial system by fintech banks. Berger also joined Fox Business Reporter Charlie Gasparino Tuesday to discuss fintech concerns on The Claman Countdown.
The association recently wrote to the CFPB, the Office of the Comptroller of the Currency (OCC), and the House Financial Services and Energy and Commerce Committees on this topic.
In the letter to the OCC, NAFCU urged the agency to work with Federal Financial Institutions Council (FFIEC) members as it considers additional specialized charter options that could impact overall sector stability. Pacheco today will ask Congress to establish an FFIEC subcommittee on emerging technology to monitor the risks posed by fintech companies and develop a joint approach for facilitating innovation. Of note, former Acting Comptroller of the Currency Brian Brooks is also set to testify today.
Today's hearing is set to begin at 10 a.m. Eastern and will be available via livestream on the House Financial Services Committee website. The subcommittee will also discuss potential legislation to establish a moratorium on new ILC charters and closing Bank Holding Company Act ILC loopholes, which NAFCU is supportive of.
Stay tuned to NAFCU Today for key developments out of the hearing.
Related Resources
---
Get daily updates.
Subscribe to NAFCU today.