April 03, 2018
NAFCU says severance should be claimed in liquidation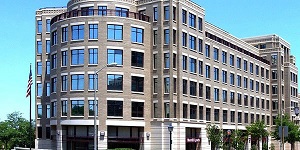 "Severance should be an allowable claim in liquidation," wrote NAFCU Regulatory Affairs Counsel Andrew Morris in a letter Monday to the NCUA regarding the agency's efforts to amend its regulation on involuntary liquidation. While agreeing with much of the NCUA's proposal, Morris added that executive-level severance claims should also be a permitted claim in liquidation.  
During the NCUA Board's January meeting, the agency issued a proposal seeking to update and clarify its involuntary liquidation procedures for those federally-insured credit unions that enter involuntary liquidation. More specifically, the proposal would amend the current rule's payout priority provision relating to severance claims. The change would clarify the application of the NCUA's regulation on golden parachute payments to severance claims submitted by employees of liquidated credit unions.
"NAFCU is concerned that restrictions on the provability of separately negotiated executive severance agreements will impair credit unions' ability to recruit, motivate, and retain talented managers and executives," Morris wrote.
He explained that offering contingent benefits or severance pay can serve as motivation for and help retain key credit union employees. Part of the NCUA's proposal would require that claims for vacation, severance and sick leave pay meet certain standards. The proposal also indicates that NCUA intends for restrictions on certain severance claims to be applicable in cases where an executive level employee's contract or benefits plan differs from what is generally offered to other employees.
"To guard against employee attrition during times of financial stress, credit unions may find it necessary to use separate eligibility criteria when negotiating post-employment benefits arrangements with executives," Morris wrote. He urged the NCUA to clarify its applicable eligibility requirements to ensure consistency with NCUA's regulations concerning golden parachute payments.
Related Resources
---
Get daily updates.
Subscribe to NAFCU today.