January 07, 2021
NAFCU-sought recommendations included in CFPB taskforce report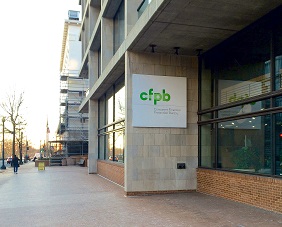 The CFPB's Taskforce on Federal Consumer Financial Law has released a report providing its recommended improvements to consumer financial laws and regulations, which contains several recommendations made by NAFCU. Of note, the taskforce included a separate section in the report on expanding credit unions' ability to serve underserved areas which recommends that the NCUA urge Congress to allow all credit union charter types to serve underserved areas given the potential increase to inclusion.
"NAFCU strongly appreciates the CFPB and its Taskforce on Federal Consumer Financial Law listening to our calls for reform and announcing their support for several of our recommendations," said NAFCU President and CEO Dan Berger. "In addition to their support for expanding credit union access in underserved areas, we were pleased to see support for our longstanding call to modernize E-SIGN Act requirements, expanding the use of alternative data, and minimizing examination overlap included in the taskforce's report.
"We strongly encourage policymakers to move forward with these recommendations and several others that will provide regulatory relief to credit unions – allowing them to better serve their growing membership," concluded Berger.
Some of the report's key recommendations sought by NAFCU include:
Alternative Data

: The taskforce recommends that the bureau, Congress, and other regulators exercise caution in restricting the use of non-financial alternative data as it can be used as a useful indicator of creditworthiness.

E-SIGN Act

: The taskforce recommends that Congress eliminate E-Sign's antiquated requirements, including the required disclosures regarding necessary hardware and software and the requirement that consumer's consent be in a manner that reasonably demonstrates that the consumer can access information in the electronic records.

Privacy

: The taskforce believes that the safeguards rule that was not transferred to the bureau was an appropriate allocation of responsibility, as the prudential regulators have developed substantive security expertise, of which the bureau lacks, and there would be no benefit to re-creating it. In addition, the taskforce recommends that Congress enact a law authorizing national preemptive standard for data breach notifications adopted by a relevant regulatory agency. Although this does not go as far as NAFCU has previously recommended, it does signal that the bureau is taking privacy on a national level seriously.

Examinations

: The taskforce recommends that the bureau and the prudential regulators eliminate overlapping examination subject areas and reconcile inconsistent examination standards.
In addition, the taskforce recommends that Congress grant the bureau explicit authority to conduct examinations for Military Lending Act compliance – of which CFPB Director Kathy Kraninger has asked for during her tenure with the bureau. On small-dollar loans, the taskforce recommends the elimination of an interest rate cap, citing the negative impacts on credit ability.
Related Resources
Examination & Enforcement
Blog Post
Add to Calendar 2021-10-14 14:00:00 2021-10-14 14:00:00 Secure Cloud Adoption: How to Build a Roadmap for Secure Cloud Journey About the Webinar Cloud, digital, and new business models are disrupting many industries including financial institutions. Innovative credit unions are adopting cloud to enable their digital transformation. This will ensure long term cost effectiveness of delivering routine services to members while at the same time introducing new offerings in a seamless, secure manner. This webinar will cover strategies on how your CU can plan and implement a cloud roadmap that supports your current and future initiatives in digital innovation. Key takeaways: Driving business outcomes with Cloud as an enabler  Cloud roadmap – Organizational & technical considerations Security, automation, and cost-effective approach to implementation Watch the Webinar Web NAFCU digital@nafcu.org America/New_York public
preferred partner
Persistent Systems
Webinar
---
Get daily updates.
Subscribe to NAFCU today.