April 11, 2019
NAFCU-supported, bipartisan pro-vets MBL bill reintroduced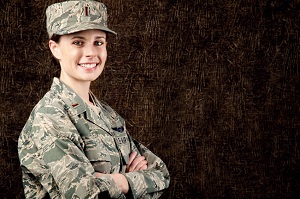 House Financial Services Committee Members Vicente Gonzalez, D-Texas, and Tulsi Gabbard, D-Hawaii, and Reps. Paul Cook, R-Calif., and Don Young, R-Alaska, Wednesday reintroduced a NAFCU-supported bill to exclude veterans' loans from the statutory credit union member business loan cap.
The bill covers loans to any veteran who served on active duty and was discharged or released under conditions other than dishonorable. NAFCU Vice President of Legislative Affairs Brad Thaler thanked Gonzalez, Gabbard, Cook and Young for leading on this issue.
"NAFCU fought hard to have this bill introduced in the last Congress, and we thank Representatives Vicente Gonzalez, Tulsi Gabbard, Paul Cook and Don Young for their continued leadership on the issue," Thaler said. "This bipartisan bill will improve veterans' access to necessary capital by removing regulatory barriers that hinder credit unions' ability to meet the financial needs of our nation's veterans."
Maintaining a healthy regulatory environment that neither stifles innovation nor discourages credit unions from providing consumers and small businesses with access to credit is a key part of NAFCU's regulatory reform agenda. This bill supports that by enabling credit unions to provide more consumers and small businesses with access to credit.
Related Resources
---
Get daily updates.
Subscribe to NAFCU today.