December 09, 2019
NAFCU supports modern FOM rules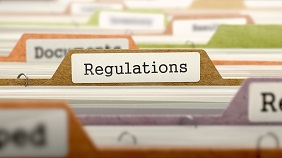 NAFCU Regulatory Affairs Counsel Mahlet Makonnen offered the association's general support of the NCUA's proposed changes to its field of membership (FOM) rule, as they would streamline the agency's chartering procedures.
Makonnen, in a letter to the NCUA, acknowledged the proposed changes are limited in scope and intended to address three aspects of the U.S. Court of Appeals for the D.C. Circuit's decision in the lawsuit brought against the agency by the American Bankers Association related to well-defined local communities (WDLCs). The changes align the rule with the decision by:
readopting the presumptive WDLC option consisting of a Combined Statistical Area (CSA) or a portion of a CSA with a population of up to 2.5 million; and

amending the Chartering Manual as it applies to applications, conversions, and expansions for CSAs and Core-Based Statistical Areas (CBSAs) to require an applicant to explain why it has selected its FOM and to demonstrate that its selection is not based on discriminatory intent.
Makonnen said NAFCU supports these changes and believes they address the appeals court's concerns.
"The proposed changes to the Chartering Manual are consistent with the [Federal Credit Union (FCU) Act's] text and rationally advances the FCU Act's purpose of enhancing the public benefit that citizens receive," she wrote. "As a result, the proposed changes would facilitate consumer access to credit unions and provide relief from restrictions on a FCU's ability to provide products and services to underserved communities."
In addition, NAFCU is supportive of "changes to allow a credit union to designate a portion of a CBSA as its WDLC without regard to metropolitan division boundaries," Makonnen said.
"Ultimately, this provision would offer consistency with more flexible state chartering rules," she argued. "Importantly, this would allow credit unions to serve more underserved communities because it provides credit unions broader operating authority and imposes fewer unnecessary constraints on credit union operations."
However, the association is opposed to vague additional requirements for CSA and CBSA applicants to explain why it selected its FOM and demonstrate the selection is not based on discriminatory intent, arguing that they "have the potential to further complicate the application process and delay approval of FOM changes, which would prevent credit unions from providing valuable financial services to communities that need it most." NAFCU is also concerned that additional requirements for marketing and business plans could "add undue burden for credit unions applying for a community charter."
Read Makonnen's full letter here.
Related to the lawsuit, ABA filed a petition for an en banc rehearing; NCUA responded to the petition last month. NAFCU has stood by the NCUA throughout the ABA lawsuit and has urged the NCUA to continue efforts to modernize FOM rules.
Related Resources
---
Get daily updates.
Subscribe to NAFCU today.