August 21, 2023
NAFCU, trades call for delay of 1071 rule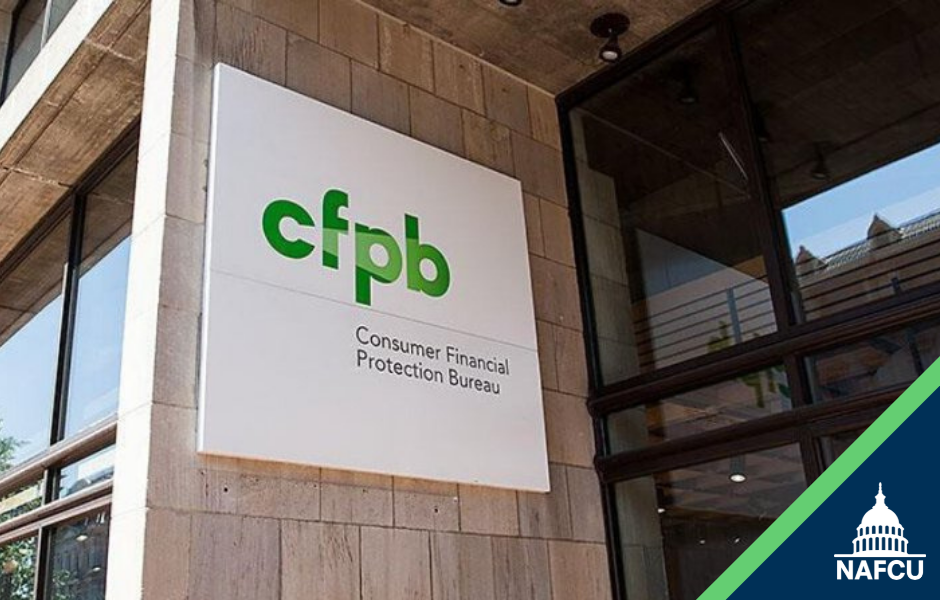 NAFCU and other financial trades called on the CFPB to "address the current disparity that exists for financial institutions working to implement" its section 1071 rule. The rule requires credit unions, and other financial institutions, to report data on applicants for small businesses loans. 
The trades highlighted the compliance issues for financial institutions regarding the rule, as different institutions now have different dates to come into compliance. The letter comes in response to the bureau's inaction on delaying the rule for institutions not covered in the recent ruling by a federal court in Texas.
The trades urged the CFPB to establish new effective dates for all institutions "to preserve equity for covered financial institutions." The trades also pointed out the disparate impact this rule will have on small institutions.
"The decision in Texas Bankers Association has upended the implementation schedule by granting many of the largest institutions an injunction," the trades noted. "Because those institutions are granted additional time, the market for technological solutions and tools to aid in 1071 Rule compliance has been disrupted."
NAFCU earlier this month wrote to the CFPB requesting that the bureau to delay the small business lending data reporting rule for credit unions. The rule is set to go into effect Aug. 29, and the Supreme Court is set to hear oral arguments on the bureau's funding structure Oct. 3.
NAFCU will continue to engage the CFPB to minimize undue regulatory burden and ensure a level playing field. 
Related Resources
Add to Calendar 2023-11-30 09:00:00 2023-11-30 09:00:00 Safeguarding Credit Unions with Threat Intelligence Listen On: Key Takeaways: [1:01] What is threat intelligence, and why is it important to CUs? [2:14] What are threat intelligence feeds, and what role do they play in strengthening CUs? [4:41] Leveraging threat feeds and integrating intelligence into tools is crucial. [6:35] Learn what threat CUs should be most concerned about. [7:39] Phishing is ever-evolving, and user awareness is critical. [10:43] Learn how Defense Storm uses feeds to protect its customers. [13:28] Threat intelligence is not as complicated as some think; initiation can be easy through Slack, discussions, and a reporting culture. Web NAFCU digital@nafcu.org America/New_York public
preferred partner
DefenseStorm
Podcast
Consumer Lending
Blog Post
Add to Calendar 2023-11-28 09:00:00 2023-11-28 09:00:00 Growing Creatively & Innovatively in 2024 Listen On: Key Takeaways: [0:58] What can credit unions do to best prepare themselves for 2024? [2:12] Although he sees a glimmer of hope, Jack points out that the liquidity crisis and slow prepayment speeds hamper rapid recovery. [5:22] We discuss how credit unions seek low loan growth through member-centric strategies such as second mortgages and home improvement lending. [7:34] Credit unions are leveraging advancing technology for member-focused engagement. [9:31] How will technology continue to evolve and affect credit unions? [11:43] What role does AI play in innovative growth? [14:14] Credit unions adopt technology for efficiency, enabling staff to focus on personalized member interactions, especially with younger generations. [17:14] Closing thoughts, emphasizing competition against banks and fintech for younger generations. Web NAFCU digital@nafcu.org America/New_York public
Strategy & Growth, Consumer Lending
preferred partner
Allied Solutions
Podcast
---
Get daily updates.
Subscribe to NAFCU today.