January 23, 2023
NAFCU, trades remind CFPB of SBREFA obligation with credit card late fees rulemaking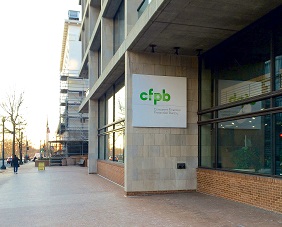 NAFCU, along with other financial trade groups Friday wrote to the CFPB reminding the agency of its obligations under the Small Business Regulatory Enforcement Fairness Act (SBREFA) when proceeding with any rulemaking regarding credit card late fees. The CFPB last year issued a notice of proposed rulemaking (ANPR) regarding credit card and late fees in an effort to reduce the $12 billion in fees collected by financial institutions each year. 
NAFCU submitted a response to the agency's proposal reiterating that credit card late fees are fully disclosed to consumers and are often the lowest fees available in the market. The association also urged the bureau not to eliminate or reduce the safe harbor fee amounts for credit card late fees. 
Even with opposition from NAFCU and other trades, the CFPB announced plans to issue a notice of proposed rulemaking this month, without holding a SBREFA panel. 
"Under SBREFA, the CFPB must convene and chair a Small Business Review Panel if it is considering a proposed rule that could have a significant economic impact on a substantial number of small entities," wrote the trades. 
According to the letter, the purpose of the panel is to "collect advice and recommendations from small entities or their representatives that are likely to be subject to the regulation that the CFPB is considering proposing." The bureau, which is familiar with and has followed the SBREFA process with its Section 1033 rulemaking, has completely skipped this process with its credit card late fees proposal. 
Citing the significant impact this rulemaking would have on smaller institutions, the groups reiterated that "any regulatory change to late fees will ultimately impact the entire card market and bring with it the potential to change the competitive position of small depository institutions in ways that must be explored through the SBREFA process."
Read the letter. NAFCU will remain engaged on the issue and keep members aware of any developing actions from the CFPB. 
Related Resources
---
Get daily updates.
Subscribe to NAFCU today.