January 14, 2022
NAFCU, trades urge CFPB to conduct additional research on overdraft protection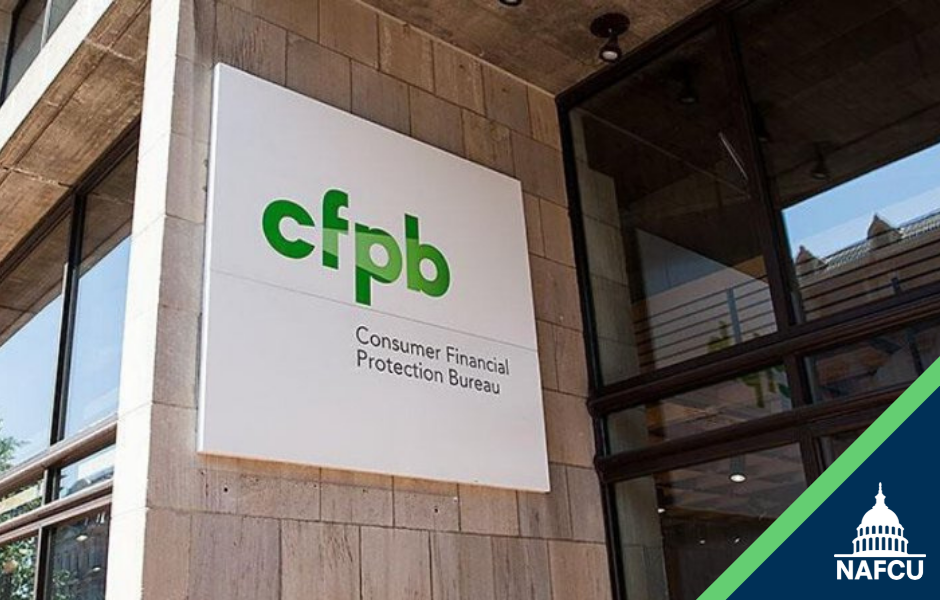 NAFCU along with several other trade associations Thursday sent a joint letter to CFPB Director Rohit Chopra, in response to the two reports issued by the bureau last month regarding the amount of overdraft and non-sufficient fees (NSF) received by credit unions and banks. 
In the letter, the group urged Chopra to consider additional analysis and for the CFPB to seek comment on the research before creating any policy recommendations. "As expected, these reports have stimulated policy discussion about overdraft, but we are concerned that the reports lack important facts about overdraft services—namely, information about the consumers who use and value the product," the group wrote.
The associations pointed out that credit unions and banks have evolved the way they provide overdraft services offering a variety of overdraft programs that "fairly and transparently respond to consumer needs, promote free choice, and encourage competition." Several banks and credit unions have also recently announced they would no longer charge overdraft fees or eliminate returned item fees when the customer has insufficient funds in the account.
Many credit unions and banks also offer several ways for customers to check their account balances via text or email alerts and through mobile and online banking prior to making transactions. "Consumers enjoy a wide range of choices when it comes to financial products and services, including overdraft protection," stated the group.
The associations also asked the Bureau for clear, easy to follow policies on overdraft. "The Bureau's activities related to overdraft should not be a 'gotcha' exercise through enforcement. Instead, any changes to supervisory expectations or guidance applicable to overdraft should be made transparently and should be based on current and complete data. It is critical that any changes not push consumers outside of the mainstream banking system to meet their financial needs."
The trade associations urged Chopra to conduct a study of consumers' preferences on overdraft protection to better understand the product before taking further action. "We recommend that the Bureau focus on frequent users of overdraft, which constitute approximately 9% of all overdraft users, according to a 2017 Bureau report in order to develop data on regular users, the people that will be most affected by any changes to the regulatory treatment of overdraft."
In addition, the authors called on the CFPB to investigate:
the features that these consumers seek when they open a deposit account;

why these consumers elect to opt-in to debit card overdraft protection;

what they understand about their ability to opt-out and whether they have ever exercised  that right; and

what occasions or needs typically prompt overdraft use, as well as several other related topics. 
Hearing directly from consumers regarding their decision to use overdraft protection will provide evidence on the best course of action for the CFPB, noted the group. The group also suggested the bureau publish another data point followed by a comment period before proposing any regulatory action. 

Read the full letter. NAFCU continues to work with the CFPB to ensure credit unions' concerns are addressed.
Related Resources
Examination & Enforcement
Blog Post
Credit Unions, Education, Risk Management, Growth & Retention
preferred partner
Franklin Madison
Blog Post
---
Get daily updates.
Subscribe to NAFCU today.