June 27, 2022
NAFCU, trades urge CFPB to extend comment deadline on credit card late fees ANPR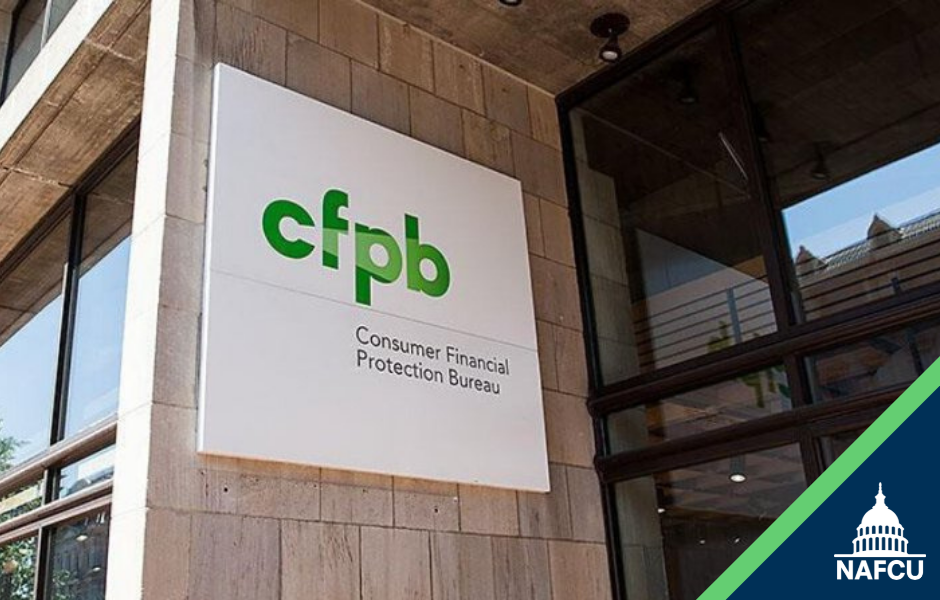 NAFCU and several trade associations Friday wrote to the CFPB requesting a 60-day extension on the bureau's deadline for its Advance Notice of Proposed Rulemaking (ANPR) on credit card late fees that financial institutions, including credit unions, collect. The ANPR is an effort by the bureau to sharply reduce the $12 billion financial institutions collect in credit card late fees each year.
"In making this request, the undersigned Associations note that CFPB is choosing to reopen a rule that was enacted by the Board of Governors of the Federal Reserve ("Board") in 2010 with little controversy and has continued to operate without substantial amendment through the tenure of former CFPB leaders," wrote the groups. "The most recent adjustment to the allowable late fees occurred in just the last year, when the CFPB under your leadership published a final rule setting the current first instance safe harbor ($30) and the second instance safe harbor ($41)."
The groups also stated that part of the request is due to the ANPR's unexpected nature, given that the CFPB regulatory action on fees was not included in its spring 2022 regulatory agenda, which was published before the ANPR was announced. The groups also added that the information requested through this ANPR is "complex and comprehensive, requiring significant analysis to permit a meaningful contribution to the public comment record." The groups concluded that the 30-day comment period is an insufficient timeline to plan and execute production of a large volume of data.
NAFCU recently wrote a letter to the CFPB submitting feedback to their request for information on transparency around "junk fees," which mentioned that the bureau's mischaracterization of fees in financial services as "junk fees," "excessive or exploitative fees," or "inflated or surprise fees," confuses consumers.
The association will remain engaged on the issue and keep members aware of any developing actions from the CFPB.
Related Resources
Consumer Lending BSA Operations
Blog Post
Management, Relationships
preferred partner
LendKey
Blog Post
---
Get daily updates.
Subscribe to NAFCU today.