January 14, 2019
NAFCU urges greater flexibility, more changes to NCUA's bylaws proposal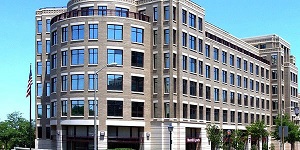 NAFCU proposed several bylaw amendments to carry out the NCUA's intent to update, clarify and simplify the federal credit union bylaws while allowing the industry the flexibility necessary to work within their unique fields of membership. Some of these amendments, along with the association's call for the agency to expedite the process for expelling a member who is abusive or conducting an illegal act, are outlined in a letter to the NCUA sent Friday.
"NAFCU and its members appreciate the NCUA's leadership and commitment to updating, clarifying and simplifying the bylaws," wrote NAFCU Regulatory Affairs Counsel Kaley Schafer in the letter to the NCUA. "Governance is an essential function ensuring credit unions operate prudently, and preserve the safety and soundness of the industry."
NAFCU has ardently advocated for bylaws changes and previously offered ways to modernize them. NAFCU's Regulatory Committee and NCUA staff discussed this modernization initiative in September; the bylaws have not been revised since 2007.
NAFCU shared with the NCUA its bylaws changes, which include adjustments to the amendment process, shares of members, limitation of services, meetings of members, elections, recruitment and development, and expulsion.
Of note, the NCUA's proposed changes to the federal credit union bylaws would add a section describing the concept of "member in good standing" to address limitation of services to those violent and abusive members, but does not propose a more streamlined method for expulsion. NAFCU has urged the NCUA to give credit unions the flexibility to craft a policy that best suits their needs when dealing with members who engage in illegal or abusive activities.
NAFCU provides a detailed explanation of its recommended changes in the letter, which can read in full here.
Related Resources
---
Get daily updates.
Subscribe to NAFCU today.