July 25, 2019
NAFCU urges safe harbor under caller ID framework; House passes robocall bill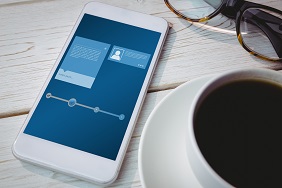 NAFCU joined with several other trade groups Wednesday to offer support and additional recommendations to the Federal Communications Commission (FCC) on its proposed order to require phone companies to incorporate a caller identification framework – SHAKEN/STIR – and provide a safe harbor to those that implement a network-wide blocking of calls that fail caller authentication under the framework.
Also Wednesday, the House passed legislation targeting bad robocalls. Ahead of the vote, NAFCU applauded lawmakers' bipartisan efforts "to ensure consumers still receive wanted, time-sensitive information from their credit unions," and offered support for a provision requiring the FCC to define "autodialer" within 6 months of the bill's enactment. Read more about the bill here.
In the letter, the trades said they "support the Commission's goal to eliminate illegal automated calls" and urged that the SHAKEN/STIR framework "be designed to ensure that important, and often time-sensitive, calls that Association members place to their customers are not blocked." In addition, they recommended that:
voice service providers not be permitted to block unsigned calls until the SHAKEN/STIR framework has been fully implemented;
once SHAKEN/STIR is fully implement, the FCC should only permit blocking of calls that are not authenticated or are placed illegally;
voice service providers should be required to notify callers and consumers of blocked calls, and remove erroneous blocks expeditiously in order to receive safe harbor protection;
the FCC expand the "critical calls list" to include communications related to fraud and identity theft, data breach notifications, mortgage servicing calls and more; and
the FCC measure the number of erroneously blocked calls.
NAFCU has actively worked with the FCC on efforts to modernize the Telephone Consumer Protection Act (TCPA) for more than three years, and will continue to share credit unions' concerns with Congress to ensure credit unions can contact their members without fear of frivolous litigation.
Related Resources
---
Get daily updates.
Subscribe to NAFCU today.